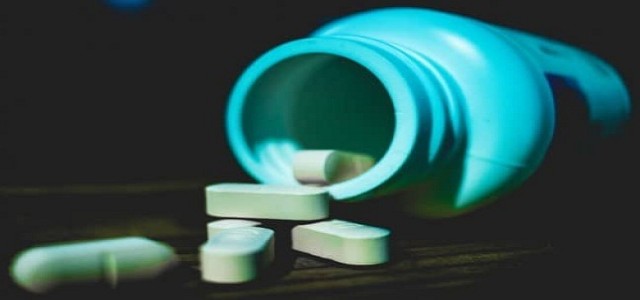 Global Isosorbide Market size is driven by growing awareness about sustainable products derived from renewable resources to replace synthetic products, in new emerging applications and regulatory issues. Isosorbide Market size is expected to reach over USD 350 million by 2023. This market is likely to grow with an anticipated CAGR of more than 19.5% from 2016 to 2023.
Resins & polymers were the largest end-use segment and accounted for more than 60% of the total isosorbide market share in 2014 and are expected to witness steady gains over the forecast period. It is preferred in these applications due to its excellent optical, thermal and mechanical properties. End-use segments such as cosmetics, food, personal care and pharmaceuticals are likely to witness below average growth rates over the forecast period.
Request for TOC of this research report @ https://www.gminsights.com/request-toc/upcoming/285
Polyethylene isosorbide terephthate (PEIT) was the largest application and accounted for more than 35% of the total isosorbide market share in 2014. PEIT along with the largest application is also likely to witness highest gains with an estimated CAGR of over 22% up to 2023. Applications such as diesters, polyurethane (PU) and polycarbonate are likely to witness moderate gains.
Bioplastics market growth coupled with technical development and regulatory support is likely to push manufacturers to increase isosorbide production capacity. It is copolymerized with polyethylene terephthalate (PET) & ethylene glycol to enhance polymer strength and form PEIT. It serves for thermoplastics market where high temperature performance is required which includes rigid containers and bottles for hot-fill applications, thus supporting industry growth.
Europe accounted for over 30% of the volume in 2014 and is likely to gain moderate growth rates up to 2023.It is obtained from sorbitol which is produced from sucrose (sugar cane or sugar beet) or glucose (starch) and is widely used in food applications. The sorbitol market has emerged as a key platform for commodity chemicals such as ethylene glycol, propylene glycol, lactic acid, glycerol and 1,4-sorbiton. This factor is likely to be responsible for competitive isosorbide market price as it can be obtained in large amounts. Also to increase its yield, companies are putting efforts to improve process conditions and use of dehydration catalysts.
Its use is not restricted to offer advantages as building block in PEIT application, but also it can be used as a comonomer for PU, polycarbonates, polyethers and polyesters. Derivates such as diesters and dimethyl are used as plasticizers in PVC and solvents & fluxing agents respectively.
Also derivative such as such as mononitrates and dinitrates are used in medical applications to treat coronary artery diseases. Isosorbide dinitrate is one of the key ingredients in anti-hypertension drugs.
Request for Customization of this report @ https://www.gminsights.com/roc/285
Roquette and Mitsubishi Chemical Company are focusing on polymer production using this route. In 2011, Roquette has announced to increase its existing production capacity located in France. It markets under the brand name POLYSORB which is claimed to be cost effective and can bring enhanced thermal and optical properties to polymers such as polycarbonates. It's another grade POLYSORB ID is sold as an alternative plasticizer to phthalates in PVC.
Global isosorbide market share is consolidated and represents a niche segment. Companies such as SK Chemicals, Novaphene and ADM are anticipated to commercialize their products in the forecast period. Presence of highly unorganized industry in China poses threat to these current manufacturers.
Asia Pacific witnessed the highest consumption owing to growing bio plastics manufacturing capacity in China. Manufacturing is likely to shift to India, China, Indonesia and Thailand owing to government financial incentives and low cost. Europe is also likely to witness an increase in demand owing to favorable growth in bio plastics market owing to government regulations. North America is also likely to witness moderate growth rates over the forecast period.