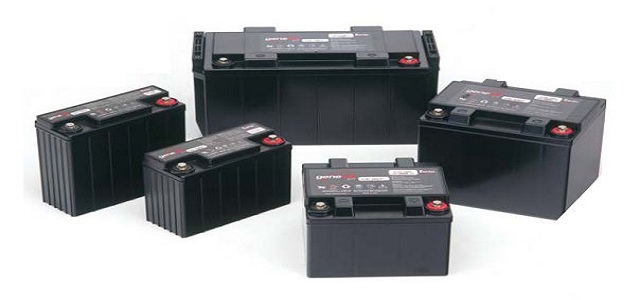 Owing to the tremendous growth of the transportation sector, the lead acid battery market has continued to gain a remarkable traction despite the technology being in existence for more than 150 years. With advancements in the packaging of batteries and their construction, the durability and storage capacities have been consistently improved which in turn have presented opportunities for numerous beneficial uses. The application scope for the lead acid battery industry is vastly extended in to the automobile segment, from allowing the most basic features like lighting and engine start/ stop function to powering the entertainment system and a host of inbuilt luxury facilities. These batteries also enable commercial and heavy gross weight vehicles to perform industrial tasks such as operating lifts for loading or unloading goods.
Resulting from a proven chemistry arrangement for reliable and low-cost energy storage that permits a wide range of automotive and heavy duty applications, the global lead acid battery market accrued revenues of more than USD 50 billion in 2017. The growth trajectory of the lead acid battery industry can be understood for the statistics disclosed by the OICA, which show that in 2017 approximately 73.5 million cars and 23.8 million commercial vehicles were manufactured, till date the highest production numbers for a single year. The robust built of these batteries and availability in different sizes has further contributed to their adoption in micro-hybrid vehicles, ebikes and electric cars.
Request for a sample of this research report @ https://www.gminsights.com/request-sample/detail/2765
With the ability to provide continuous power in locomotives and submarines, the growing investments in public transport vehicles and defense infrastructure has considerably increased the production of enhanced motive batteries, boosting the lead acid battery industry. However, it must be noted that lead acid batteries are also being increasingly utilized in few other emerging sectors, particularly in the renewable energy domain. As of now, the storage of energy obtained from renewable sources like wind and solar have demonstrated a highly lucrative future for the lead acid battery market. Stationary lead acid batteries are suitable for installations in offshore and onshore platforms to store, supply and direct electric power when required.
Referring to a recent event which signifies the contribution of the lead acid battery industry in sustainable energy initiatives, Japan-based Eco Marine Power (EMP) released two UB-50-12 hybrid battery packs in June 2018, in association with Teramoto Iron Works and Furukawa Battery Company. UB-50-12 belongs to a series of valve regulated lead acid (VRLA) batteries that are known to be maintenance free batteries. The new battery packs from EMP are specifically designed for ship, land and offshore-based renewable energy projects. The company claims that these hybrid packs are safe, reliable and allow for multiple battery packs to be clubbed together for providing sufficient energy storage from small-scale to large-scale energy generation platforms, additionally valuable in smart gird integration.
Browse Full Report @ https://bit.ly/2Qio6oT
Elaborating further, the new hybrid battery packs based on Furukawa Battery's UltraBattery® (UB) technology, represent a big step towards aligning the lead acid battery market with worldwide shift in energy generation trends. EMP has committed to making the UB-50-12 VRLA batteries the standard solution for its Aquarius Marine Solar Power project and will even offer them as stand-alone configurations to other companies. Similarly, other companies are launching VRLA batteries for renewable energy firms and delivering a number of options depending on the storage requirements. Hitachi Chemical Co Ltd, for instance, offers VRLA batteries appropriate for power storage and compensation use on wind, solar and any other renewable energy plants, invariably minimizing power wastage and reducing CO2 emissions.
The anticipated rise in the adoption of VRLA batteries for storing renewable energy and the subsequent push by relevant companies to gain competitive advantage has invigorated the lead acid battery market with a renewed dynamism. Besides their capacity to provide effective power-backup and uninterrupted electricity supply, disposal of batteries is also given priority considerations. A key aspect that has sustained the growth of the lead acid battery market is that these batteries are recyclable. Lead acid batteries are crushed into small pieces during recycling process and components are separated in a vat, with the plastic floating while lead and other heavy metals dropping to the bottom. Plastic pellets and recycled lead obtained from recycling are again transported to companies to manufacture new batteries.
It is estimated that in the U.S. nearly 98% of all lead acid batteries are recycled, mostly inspired by the automotive industry. All in all, the ability to be recycled, combined with the growing number of vehicles being produced and increasing application in renewable energy systems will significantly propel the lead acid battery market, expected to cross 800 million units in sales by 2024. Johnson Controls, Enersys, Furukawa, Amara Raja, NorthStar Battery Company, East Penn Manufacturing Company, MEBCO and Fengfan are some of the major industry contenders.