Global metallic pigment market By key industry players Clariant, BASF, Silberline, Toyo Aluminum K.K., Altana, Sun Chemical, and Carl Schlenk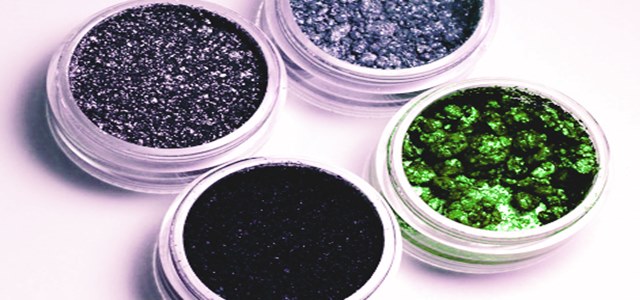 The rising number of infrastructure development projects demanding the necessity of high quality paints, pigments, and coatings will reportedly drive metallic pigment market. Changing consumer lifestyles and rapid industrialization in tandem with the expansion of the automotive sector will also propel the industry growth.
Five trends metallic pigments market is characterized by:
The rising demand to lend color and coverage to cosmetic products such as nail varnish, hair care products, powders, shower gels, and the like will impel Europe metallic pigment market. As per estimates, Europe metallic pigment industry size will register a CAGR of 6% over 2018-2024, driven by UK, Germany, Italy, and France.
Aluminum based metallic pigment industry size was reportedly pegged at USD 650 million in 2017. The increasing demand for powder coatings on account of their mild environmental impact is likely to propel the growth of this segment in the ensuing years.
Copper based pigments find widespread applications across the automotive and paints sectors, owing to their durability, non-toxicity, and ability to provide a metallic leafing impact. Estimates claim copper based metallic pigment market size to cross USD 100 million by 2024.
The expansion of the paints & coatings, automotive, printing, and packaging sectors across the Asia Pacific will reportedly be responsible for the growth of metallic pigments market in the region. Mainly led by Japan, China, and India, APAC metallic pigment market share has been forecast to record a CAGR of 6.5% over 2018-2024.
As per reports, zinc based metallic pigment industry share from paints & coatings applications will grow at a CAGR of 6% over 2018-2024, driven by the escalating product demand from the marine and automotive sectors.
Characterized by moderate fragmentation, the competitive landscape of metallic pigment market reportedly comprises top shots such as Clariant, BASF SE, Silberline Manufacturing Co., Inc., Toyo Aluminum K.K., Altana, Sun Chemical Corporation, and Carl Schlenk AG.