Escalating petroleum demand to drive oil refining market, 5 trends to watch out for in near future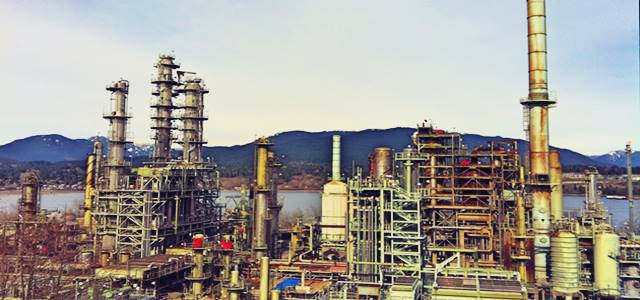 The rapid urbanization and industrialization trends will reportedly drive oil refining market over 2018-2024. With the robust shift toward electrification for accomplishing the increasing power requirement and the rising investments in the expansion of refineries, oil refining market is slated to accrue commendable returns over the years ahead.
Five trends dominating the oil refining market:
As per estimates, in 2017, road transport applications covered 40% of oil refining industry share. The expanding tourism industry across the globe is expected to fuel the product demand in the future.
Reports claim middle distillates to have accounted for 30% share of overall oil refining market in 2017. With surging use of this product in marine bunkers, power generation, and aviation sectors, middle distillates oil refining market size is likely to grow at an appreciable rate ahead.
Driven by the extensive use of LPG to manufacture chemical components such as ethylene, propylene, and butadiene, LPG applications accounted for 6% of the overall industry share in 2017.
As per research, shifting trends toward electrification and surging acceptance of power plants for fulfilling the requirement of electricity are poised to propel oil refinery industry share from electricity generation.
China oil refining market is expected to register a remarkable growth rate over the years ahead, owing to the rising requirement of petroleum products across the rapidly growing industrial sectors. As per reliable sources, the growing concerns to lower the existing import dependency export for petroleum products will push China oil refining industry to greater heights.
Prominent contenders in oil refining market have been continuously implementing numerous business strategies to gain an edge over their rivals. Some of the big shots partaking in oil refining industry share comprise Kuwait Petroleum, Indian Oil, Hindustan Petroleum, Abu Dhabi National Oil Company, Exxon Mobil, Reliance, Bharat Petroleum, Royal Dutch Shell, PBF Energy, Chevron, and Saudi Aramco.