Organic spice market growth to be pushed by rising demand for natural ingredients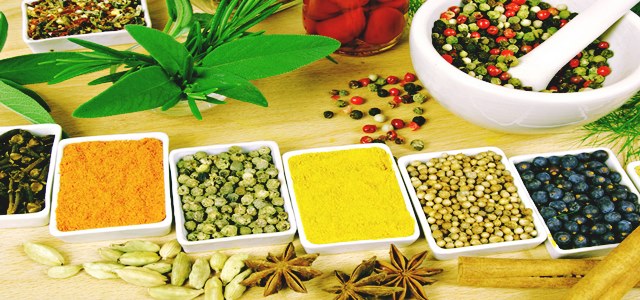 Growing consumer preference for exotic & natural constituents in food preparation is reportedly driving organic spice market trends. As per estimates, India produced 13 lakh tons of turmeric, one of the main ingredients used in a slew of Asian dishes. The demand for strong flavors to enrich international cuisines is expected to stimulate organic spice industry.
Five trends predominant in organic spice market:
Asia Pacific organic spice industry is forecast to accrue a revenue of over USD 15 billion by 2024. The growth can be credited to the escalated production of organic spices in countries such as China, Vietnam, and India.
Europe organic spice market is likely to expand at a rate of 5.5% over 2018-2024, owing to rise in the product consumption in countries such as UK and Sweden. The rising expansion of the retail sector including supermarket chains is also expected to drive the regional industry.
Culinary applications held over 30% of organic spice market share in 2017. The extensive usage of chili, coriander, and ginger in food preparation pertaining to their incredible health benefits is anticipated to drive organic spice industry size from culinary applications.
Garlic is forecast to dominate organic spice market over the forecast timeline, subject to its rising demand for culinary & savory foods. As per estimates, garlic-based organic spice market size will be pegged at 2.5 million tons by 2024.
Ginger organic spice market size is anticipated to register a CAGR of more than 6% over 2018-2024. The growth can be attributed to the original medical properties of the product and the growing end-user preference for variants such as premium sauces as well as ginger bread.
The competitive hierarchy of organic spice industry is reportedly influenced by a plethora of prominent firms, including The Spice Hunter, Rapid Organic, Live Organics, Rocky Mountain Company, Frontier Natural Product, and Starwest botanicals.