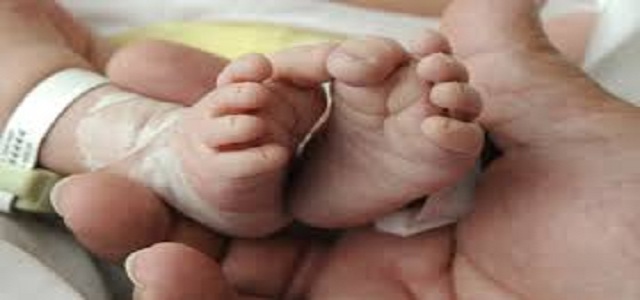 Market Overview and Growth Factors:
Global Prenatal and new-born genetic testing market will show stable growth in the upcoming years due to increasing prevalence of genetic disorders and chromosomal anomalies that has resulted in demand for prenatal and newborn screening for early detection of birth defects. As per CDC, birth defects occur in about 3% of the total live births across the world, leading to infant death.
Increasing benefits and technological advancements in the field of infant genetic testing will drive the prenatal and new-born genetic testing market. Increase in adoption of new technologies such as non-invasive prenatal testing (NIPT) and non-invasive cell-free fetal DNA-based screening in the developed regions of America, for early detection of births defects will foster market growth opportunities. Inclination towards minimally invasive genetic testing is likely to increase owing to advantages offered such as early detection, painless procedure and minimum amount of time needed for deriving necessary results.
Rise in number of consanguineous relations across the developing nations of Asia and Middle East will increase the demand for the use of prenatal and newborn genetic testing to diagnose the probabilities of birth defect. The rising consanguinity rates could result in genetic disorders and autosomal recessive diseases. The rising consanguineous populations arising from cousin marriages are resulting in higher inbreeding offspring. Hence, upsurge in cases of live births with genetic abnormalities is likely to increase the use of prenatal and new-born genetic testing.
Request for a sample of this research report @ https://www.gminsights.com/request-sample/detail/1906
Prominent Players:
Some of the leading players include Ariosa Diagnostics (Roche), Berry Genomics, BGI, Biorad, Illumina, Laboratory Corporation of America, Natera, Qiagen, Sequenom, Trivitron Healthcare and Verinata health. The firms have implemented strategic decisions that include new product launches in the field of prenatal testing. New product launches and new product development in the field of non-invasive prenatal testing along with merger and acquisitions have helped the companies increase their capabilities and sustain in the market by providing better solutions to pharmaceutical industry.
Regional Analysis:
The pervasiveness of genetic diseases such as galactosemia, phenylketonuria and severe combined immune deficiency (SCID) in the U.S. will mark the growth of market. Genetic diseases are the major reason for infant mortality in U.S. accounting for around 20% of total annual infant deaths. The mandatory newborn screening programs initiated by the government with screening coverage up to 99% coupled with provision of healthcare insurance coverage will be a major boost to the prenatal and newborn genetic testing market.
In APAC Prenatal and new-born genetic testing market, the use of genetic testing in Japan is increasing owing to rise in the number of infants born with disability and genetic defects. The permission granted by Japan Society of Obstetrics and Gynaecology to a number of medical institutions and uncertified medical facilities to conduct infant genetic testing will increase the amount of prenatal and newborn genetic screening thus by augmenting the business growth in Japan in the future.
Prenatal And Newborn Genetic Testing Market by Technology
Screening

Chorionic Villus Sampling
Maternal Serum Screening (MSS)
Non-invasive prenatal testing (NIPT)
Amniocentesis

Diagnostic

mmPCR
Spectrophotometer
FISH
ASSAYS
Prenatal And Newborn Genetic Testing Market by Disease
Downs Syndrome
Phenylketonuria
Cystic fibrosis
Sickle cell anemia