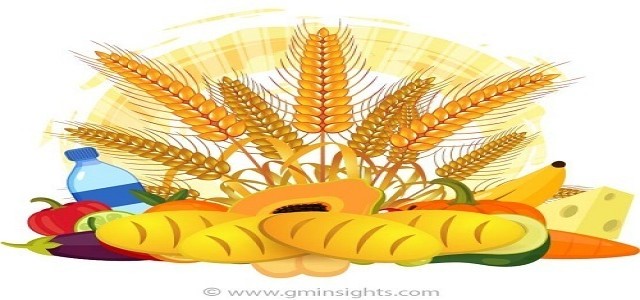 Global Proteases Market may surpass USD 3 billion by 2024, with gains at over 6.1% CAGR. Growth in protein engineering technology coupled with favorable government initiatives may fuel global product demand.
Detergent use for household purposes and cleaning lenses or dentures is likely to favor proteases market size in soaps & detergent application. Global soaps & detergents application was dominant and generated over USD 7 billion in 2015, with gains at over 7.5% CAGR.
Request for Table of Content of this Report @ https://www.gminsights.com/request-toc/upcoming/723
Pharmaceutical industry uses protease for preparation of medicines include ointment for effective therapeutic value. Global pharmaceutical market was generated over USD 950 billion in 2015. North America, led by the U.S. pharmaceutical production industry expansion, dominated regional industry and may surpass USD 550 billion by 2024, with significant gains at over 5.5% CAGR. Shift in focus towards consumer awareness on health benefits owing to strong outlook for medicine product usage in pharmaceutical application may favor product demand.
Key properties such as viscosity reduction, improving flavor, providing stability and product processing advancement may favor proteases market size in food & beverage application. Increasing consumer health consciousness owing to shift towards organic food, ready-to-eat, processed and convenient foods should drive product demand.
Global organic food & beverage market may generate revenues worth over USD 210 billion by 2024. Favorable regulatory support for organic farming may positively influence industry. North America accounted for over 50% of total market revenue in 2015 owing to consumer awareness to healthy lifestyle may favor organic food & beverage industry.
Microbial proteases market accounted for over 45% of total market revenue in 2015 and majorly finds application in detergent industry. Investments in research and large scale production owing to low production cost and yield improvement are factors which may fuel proteases market size growth.
Alkaline based products were dominant in 2015 owing to increasing application scope in microbial protease market. Increasing usage of alkaline products in high temperature conditions may favour its usage scope in soap & detergents industry. Alkaline protease market size accounted for over 55% of total enzyme market share. Key alkaline finds application in textile manufacturing, detergent industry and paper & pulp industry.
North America, driven by Canada and U.S. proteases market size, comprised of over 46% of the global revenue in 2015. According to industry study, North America regional industry may surpass USD 1.5 billion revenue by 2024. Favourable regulatory policies may positively influence protease enzymes production in this region.
APAC, led by China and India proteases market size, may witness significant gains at over 5.1% CAGR up to 2024. Rise in per-capita disposable income along with rapid urbanization may drive industry growth .Rising soap & detergent and pharmaceutical application demand may fuel APAC protease enzyme market growth size.
Renin is a protein digesting enzyme and dominated animal based product segment. In addition, renin is used for cheese preparation & milk production. Increase in papain enzyme production due to rising health concerns owing to better digestion and improved immune system may favor industry growth.
Fermentation based production technique was dominant owing its economic efficiency along with less processing time and cost effective, which may fuel proteases market sizde growth. Key application properties such as increasing product shelf life, product development and technology advancement may propel lyophilized powder formulation protease market size growth.
Rising industrialization, focus on cost reduction and resource optimization should favor application in proteases market. Stringent government laws pertaining to product manufacturing and increasing raw material cost coupled with unclear transparency may hinder industry profitability and put constraint on proteases market price trend.
Inquiry before buying @ https://www.gminsights.com/inquiry-before-buying/723
Global proteases market share is competitive and fairly fragmented. Key industrial participants include Chr. Hansen, Associated British Food, DuPont, DSM and Novozymes. These player possess a significant growth in product development along with production expansion which may drive industry growth.
Other key manufacturers include Advanced Enzyme Technologies, Dyadic International, Biocatalysts, Amano and Specialty Enzymes and Biotechnologies.