Remodeling market growth over 2018-2024 to be pushed by rising demand for home renovation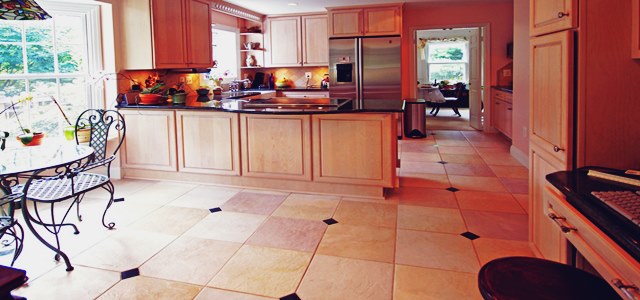 The ever-increasing demand for kitchen and bathroom renovation will reportedly drive remodeling market over 2018-2024. The industry is also likely to witness expansion with the rising deployment of online distribution channels dedicated to home remodeling services such as Zillow, Amazon home services, and Pro.com.
Five trends prevalent in remodeling market:
North America remodeling market size was worth USD 800 billion in 2017. Driven by the higher sales of already existing homes in the region, escalating future mortgage rates, and an increase in new house sales, North America remodeling industry is likely to accrue massive returns by 2024.
Global remodeling market share from restaurant renovation and remodeling is forecast to record a CAGR of 4.5% in terms of revenue over 2018-2024. The growth is reportedly driven by the demand for interesting furnishing variants, diverse color combinations, different lighting options, bathroom renovations, and varied flooring types.
Remodeling market size from the residential sector was valued at USD 2 trillion in 2017. With a massive rate of increase in home costs and sales in addition to the prevalence of substantial residential renovation, remodeling market outlook from the residential sector will reportedly observe commendable growth over 2018-2024.
Remodeling market size from the commercial sector was pegged at over USD 1.5 trillion in 2017. The growth of this segment can be apparently attributed to the rising number of renovation projects and improvisations across the corporate sector.
Aided by the rising demand for home repair and renovation as well as commercial refurbishment projects, Asia Pacific remodeling market size is projected to register a CAGR of more than 5% over 2018-2024.
Prominent contenders of remodeling market including Hanley Wood, Fortune Brands Home & Security, The Home Depot, GAF Materials Corporation, Ferguson Enterprises, ABC Supply, and Dow Building Solutions have been striving to add value to the residential and commercial sectors by means of adopting increasingly strategic tactics such as M&As and joint ventures.