Software defined networking market: 5 trends to look out for in SDN industry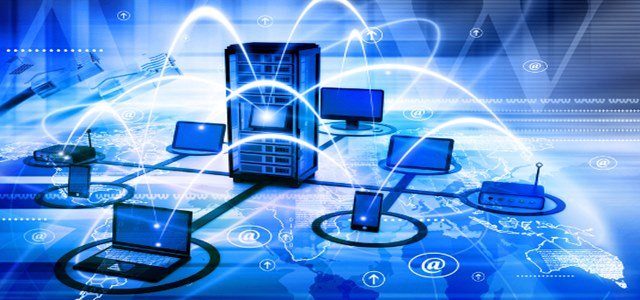 The adoption of cloud computing and server virtualization to change the way computing resources are deployed, scaled, and managed and lower CAPEX and OPEX will drive SDN market trends over 2017-2024. SDN offers capabilities to cope up with advanced applications, helps reduce operational and management complexity, and delivers high bandwidth, further augmenting this industry.
Five trends dominating SDN market:
U.S. will reportedly emerge as one of the leading revenue pockets for software defined networking industry owing to the rising investments by telecom service providers in SDN facilities to combat increasing network requirements.
As per estimates, enterprises lead the end-user segment of SDN market owing to the rising adoption of SDN solutions pertaining to the improvisation of scalability and flexibility of network infrastructure. Subject to the advantages offered by SDN solutions such as security, reduced complexity, and reliability, they are increasingly deployed in enterprises.
Software defined networking industry size from the manufacturing sector will apparently increase at a substantial CAGR over 2017-2024. The growth will be driven by the rising adoption of digitalization in manufacturing operations and the demand to enhance operational efficiency.
Asia Pacific will emerge as the fastest growing region in software defined networking market over 2017-2024. The growth can be attributed to the rising deployment of cloud services, increased smartphone adoption, and investments by telecom giants to enhance network infrastructure.
Cloud service providers will leverage SDN capabilities to enhance he flexibility and scalability of cloud computing platforms through a cloud inter-network. Powered by the ability of SDN solutions to improve security, dynamism, and network manageability in data centers, they will be majorly adopted by cloud service providers, owing to which the segment to emerge as a major end-user of SDN industry.
The competitive hierarchy of software defined networking market is reportedly characterized by a plethora of companies, right from start-ups to major service providers. IBM, Pluribus, Intel, Cisco, Huawei, Juniper, AT&T, and HP are some of the pivotal vendors.