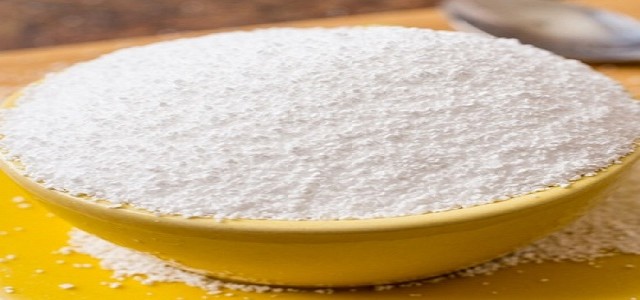 Sorbitol market size is likely to be worth more than USD 4 billion by 2023. Cosmetic & personal care end-use industry witnessed the highest consumption and accounted for more than 32% of the total volume in 2015. It is also used as low caloric sweetener in food & beverages industries which accounted for more than 28% of the total demand in 2015. Toothpaste applications are likely witness highest gains with an estimated CAGR of over 4% from 2016 to 2023 owing to its properties of preventing tooth decay and cavities.
Liquid sorbitol market witnessed the highest consumption and accounted for more than 80% of the total demand. Factors such as low cost and simplified production process make it more preferable over its crystal counterparts.
Request for TOC of this research report @ https://www.gminsights.com/request-toc/upcoming/305
Asia Pacific sorbitol market size was estimated over USD 650 million in 2015. North America and Europe are likely to witness moderate growth rates over the forecast period.
This report analyses sorbitol market downstream potential, which is an important building block for commodity chemical such as isosorbide, propylene glycol (1, 2-propanediol), lactic acid, 2, 5-anhydrosugars and 1, 4-sorbitan. One of the largest industrial applications is for production of vitamin c (Ascorbic Acid).
It is obtained from hydrogenation of glucose and the current commercialization processes are based on batch technology with use of Raney nickel as a catalyst. Industry prefers batch technology for ensuring complete conversion of glucose as one of the major applications is into food & beverages with stringent requirements with amount of reducing sugars in the product.
Sorbitol market price trend is driven by sugar markets, quality norms and international trade barriers, primarily following natural sugar movement. Volatile sugar prices and supply demand deficit is likely to have critical influence on sorbitol market price. Prices are also dependent upon corn production. With global increase in corn demand from burgeoning population for food product consumption, corn prices are likely to stay above from farmers production cost and are also likely to affect pricing.
Request for Customization @ https://www.gminsights.com/roc/305
Isosorbide market is also reported to show advantages as copolymers and is used as building blocks in polyurethanes (PU), polycarbonates, polyesters and polyethers. Roquette Freres have also developed its derivatives such as isosorbide-diesters used as PVC plasticizers and dimethyl isosorbides used solvents and fluxing agents. This factor is likely to positively influence sorbitol marker over the forecast period.
It can be used in the production of lactic acid and 2, 5-anhydrosugar which are used in application such as antifreeze agents and water soluble polymers respectively. These aforementioned commodity chemicals are expected to witness an increase in demand owing to their increasing application scope which is likely to positively influence sorbitol platform market.
The global sorbitol market share is consolidated and is dominated by companies such as ADM, Roquette Freres, Merck and Cargill. Other prominent companies include American International foods, Ecogreen Oleochemicals, Spi Pharma, Sorini, Sigma-Aldrich and Quinhuangdao Lihua Starch Company Ltd.