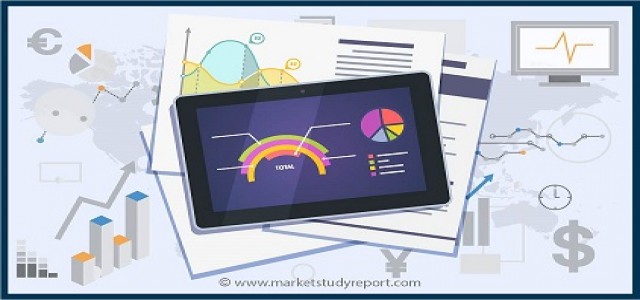 Growing application scope in apparel and textile industry is likely to drive spandex market over the forecast period. They are used in textile manufacturing applications such as leggings, gloves, cycling jerseys and competitive swimwear. Spandex market price has witnessed to be weak in mid 2014 owing to ease of tight supply and low demand from downstream applications. The market is expected to grow with recovery in U.S. economy post recession.
Strenuous movements are involved in active sports that may require garment stretch. This stretch can result in movement restriction for the wearer. This can be overcome by using spandex material. Factors such as superior elasticity, regaining to original shape, durability, lightweight, resistance to UV light is likely to favor spandex market demand.
Request for table of contents of this report @ https://www.gminsights.com/request-toc/upcoming/312
Increase in automobile production, particularly in Asia Pacific is likely to drive market growth. Major automobile manufacturers are shifting bases to countries such as Indonesia, Thailand, India and China owing to cheap labor wages and favorable government incentive schemes. It is preferred for manufacturing door panel fabrics required to stretch and adhere to floor. Global automobile sales were estimated at 75 million units in 2011 and are likely to cross 90 million units by 2017.
Sportswear application is likely to witness highest gains over the forecast period. Technology advancement with moisture management properties coupled with performance efficiency is likely to benefit elastane market growth. Up to 3% of spandex fiber in fabric is enough for fabric improvement & shape retention whereas high performance garments such as swimwear is may contain 30%. Global sportswear market size was estimated at over USD 260 billion in 2013 and is likely to grow at a CAGR of over 7% up to 2023. Sportswear accounted for over 15% of the clothing industry.
Polytetramethylene ether glycol (PTEG) and MDI are raw materials required for spandex production derived from petrochemical feedstock. PTEG accounted for more than 70% in 2012 for spandex manufacturing application. It is widely used in Asia Pacific as the region is major manufacturer.
Global spandex market size was estimated at over 760 kilo tons in 2015 and is likely to exceed 1,550 kilo tons by 2023, growing at a CAGR of more than 8% from 2016 to 2023. It is also commonly known as elastane.
Browse Report Summery @ https://www.gminsights.com/industry-analysis/spandex-market
Asia Pacific, especially China spandex market size was the dominant region and accounted for more than 60% of the total volume in 2015. China accounted for a major chunk of the market in Asia Pacific region in 2015.
Asia Pacific market was the dominant and is likely to witness highest gains over the forecast period. China accounted for more than 50% of the global share in 2014 and is the major manufacturer for this market. In 2012, China had around 30 manufacturing units with a total capacity of 520 kilo tons and domestic production exceeding 320 kilo tons in the same year. 40D and 20D are major products manufactured in China.
North America spandex market share is likely to witness moderate growth rates owing to increasing sportswear demand in the U.S. Europe is likely to witness below average growth rates over the forecast period. Latin America is likely to grow at significant rates owing to growth in sportswear and apparel industry.
Make an inquiry for purchasing this report @ https://www.gminsights.com/inquiry-before-buying/312
The global spandex market share is moderately consolidated and comprises of companies sucg as BASF, DuPont, Invista and Mitsubishi Chemical. Other major companies include Zhejiang Huafo, Dow Chemical, Yantai Bailu Chemical Fiber Co and Swan Fiber Co.