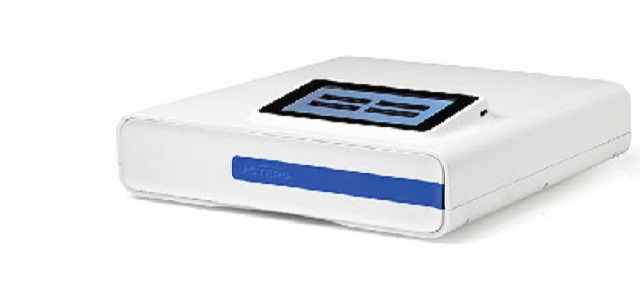 Thawing System Market size is expected to grow significantly from 2018 to 2024.Thawing system market size is anticipated to grow due to its increasing applications in the field of biotechnology as well as in pharmacy. Biotechnological applications include invitro fertilization of embryos, plant tissue culturing, animal tissue culturing and many other potential applications. Rising demand for thawing systems required for cryopreserved cells has supported the market growth. Moreover, extensive use of thawing systems in biopharmaceutical industry to revive the cryopreserved cells and use those cells for manufacturing the biopharmaceutical drugs. Manufacturing of biopharmaceutical compounds require human cells, DNA and proteins that are preserved under low temperatures. Increasing demand for these drugs have enhanced the market growth. In addition to this, elevating demand for invitro fertilization processes owing to rising incidences of infertility have impacted the market demand positively.
Increasing government initiatives that have developed the healthcare sector by providing superior quality medical devices have fostered the market growth. Funding from international organizations support the improvisations in devices that are required for thawing. Furthermore, technological advancements have added automations to the thawing machines that has enabled efficient thawing process.
High costs associated with the thawing devices has hampered the adoption rates amongst the manufacturers of drugs in biopharmaceutical industry. Affordability issues in developing countries have affected the market growth.
Manual thawing systems lead the market owing to lower costs and high reliability. Extensive usage of manual thawing systems by biopharmaceutical industries for manufacturing improvised quality recombinant DNA drugs have supported the segment growth. Increasing demand for manual thawing systems by blood repositories and research organizations have enhanced the market growth.
Blood will dominate the sample type segment owing to increasing demand for blood samples during surgical procedure. Rising incidences of cancer and other dreadful diseases that requires blood transfer have supported the market growth. Around 1.3 million people die every year due to road accidents. This has increased the demand for blood transfusion procedures.
Request In-depth table of contents @ https://www.gminsights.com/request-toc/upcoming/2681
Blood banks and transfusion centers will witness high growth in upcoming years due to increasing prevalence of cancer that requires chemotherapy. These procedures require high amount of blood to treat the patients. Moreover, rising geriatric population that requires surgical procedures such as cataract surgeries, musculoskeletal surgeries and cardiac surgeries are the major industry drivers.
U.S. will account to the largest market share owing to increase in the number of accidents per year. Technological advancements have helped to develop the automated thawing systems that have enhanced the market growth. Moreover, increase in demand for thawing systems by blood banks and food industries has further supported the market growth.
China will drive the Asia Pacific region due to increasing demand for automated thawing systems creating opportunities for market growth. Increasing geriatric population and growing incidents of accidents have further supported the market growth.
BioCision, Cytotherm, Barkey, Boekel, Helmer, Cardinal Health, General Electric Company, and Sartorius. The major industry players take initiatives and strategic decisions to gain competitive advantage. In August 2016, Sartorius manufactured Celcius CFT integrated with technology that helps in controlled thawing process. This initiative has helped the company to generate profits and sustain in the competitive market.
Thawing System Market by Product, 2013-2024 (USD Million)
Thawing System Market by Sample Type, 2013-2024 (USD Million)
Blood
Embryo & Ovum
Semen
Others
Thawing System Market by End-user, 2013-2024 (USD Million)
Blood Banks & Transfusion centers
Hospitals & diagnostic Centers
Academic & Research Institutes
Biotechnology & Pharmaceutical Industries
Others
The above information is provided for the following regions and countries:
North America
Europe

Germany
UK
France
Italy
Spain

Asia Pacific

Japan
China
India
Australia
South Korea

Latin America
Middle East and Africa

Saudi Arabia
South Africa