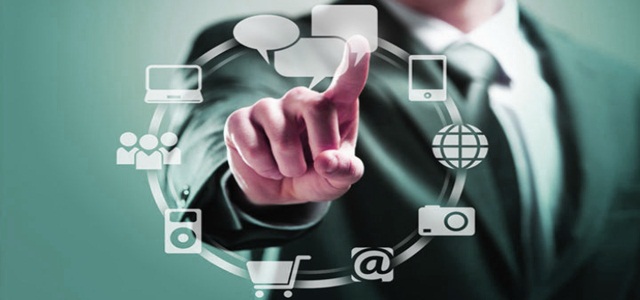 The Unified Communications & Collaboration Market is set to grow from its current market value of more than $27 billion to over $57 billion by 2024; according to a new research report by Global Market Insights, Inc.
The technology represents an integration of real-time communication functions such as telephony, presence, instant messaging, video conferencing, SMS, email and fax that has enabled a new era in business communication by bringing together disparate communication methodologies and tools. Enterprises leverage these systems to enhance business communication, collaboration, and productivity by integrating different types of real-time and non-real-time communication tools with key business processes.
UCC solutions aid in significantly reducing costs related to IT communication infrastructure and telecommunication services. They also ensure that latencies in key business communications are minimized/eliminated to improve the efficiency of the associated business processes. Some of the key advantages of using UCC solutions include, increased business productivity, enhanced mobility, improved customer satisfaction and a single, flexible communication infrastructure across the enterprise at scale.
Request for a sample of this research report @ https://www.gminsights.com/request-sample/detail/402
The extensive penetration of mobile devices across the world is majorly driving the growth of global UCC market. Over the last 10 years, mobile devices have evolved from just a means for voice communication to a smart device with sophisticated multi-function capabilities. Enterprises are leveraging the advanced mobility capability to enable real-time communication among different stakeholders including the mobile resources. Furthermore, as an increasing number of organizations are adopting the BYOD (Bring Your Own Device) trend at the workplace, UCC solutions are being seamlessly incorporated in enterprise communication functions to considerably reduce hardware and service costs.
The emerging technologies such as AR, AI, and IoT are transforming the way UCC systems are designed and implemented by enterprises in scalable architectures. Organizations can employ machine learning capabilities to understand how different employees interact amongst each other and them employ those insights to improve collaboration systems. AI is reinventing the way organizations are structuring their decision-making processes, workflows, and strategy planning by converging with unified communication systems.
North America is expected to dominate the UCC market throughout the forecast period due to the robust IT and telecommunication infrastructure available in the region. As U.S. enterprises exhibit high readiness to adopt and implement UCC solutions to effectively manage enterprise communication functions across diverse geographic locations, the market will exhibit consistent growth over the timeline. The market is characterized by high penetration of IP telephony with U.S. enterprises reporting penetration of over 80% which is significantly higher than the overall average global adoption. Moreover, enterprise mobility is also playing a vital role in enabling successful deployment of modern communication systems to facilitate instant, real-time communication among different stakeholders without the constraint of their physical location.
Browse Full Report @ https://www.gminsights.com/industry-analysis/unified-communications-market-report
The players in the UCC market are aggressively involved in strategic collaborations, partnerships and acquisitions to expand their customer base in the nearly consolidated market. For instance, in July 2017, Mitel announced a definitive agreement to acquire ShoreTel. The acquisition was in line with the move-to-the-cloud strategy of Mitel to strengthen its presence in the UCaaS market. Some of the key players in the UCC market include, 8x8, Avaya, ALE, Asnet, BT, Cisco, Google, Huawei, Microsoft, Mitel, NEC, NTT, Orange, RingCentral, Star2Star, Unify, Verizon, and West.