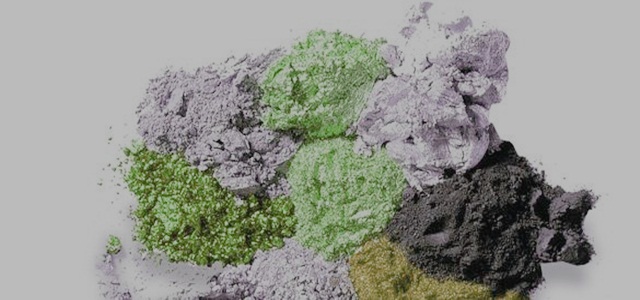 The Aluminum Pigments Market is set to grow from its current market value of more than $350 million to over $580 million by 2024; according to a new research report by Global Market Insights, Inc.
The aluminum pigments Market will be driven by the mounting demand for cosmetic products in the forecast period. In 2016, the cosmetics industry had generated over 290 million, and is expected to flourish at a significant rate till 2024. The growth is attributed to the increasing income levels and spending power of consumers. Aluminum pigments are widely used in cosmetics to provide metallic luster and color and also to inhibit sweat-flow. These unique properties will drive the market in the forecast period.
Request for a sample of this research report @ https://www.gminsights.com/request-sample/detail/1663
Growing demand for aesthetically improved automobiles with lustrous paint is probable to augment the global aluminum pigments market by 2024. In 2016, global passenger car sales surpassed 35 million units, with more than 24 million units in China. The product features driving its demand in the forecast period include better abrasion and corrosion resistance coupled with rising product application in exterior and interior coatings, automotive OEM parts and repair & refinishing works .
The combustible nature of aluminum pigments may pose a hindrance to the market growth in the coming years. It leads to certain packaging problems and necessitates strict packaging techniques and precisely designed fire-resistant storage spaces. This might bring about preference to product alternatives like stainless-steel or silver pigments in the paints and coatings industry and cosmetics, thereby restraining the product market growth.

Paints & coatings segment had over 40% share in 2016, due to product application in aerospace, automotive, construction, and several metallic paints. Increasing sales of aircrafts and passenger cars in accordance with the mounting tourism demand is likely to boost the market growth in coming years.
Browse Full Report @ https://www.gminsights.com/industry-analysis/aluminum-pigments-market

In 2016, the printing inks segment generated revenue over USD 60 million for the aluminum pigments market and will observe growth at close to 6% CAGR in the near future. Rising commercial activities across the globe, and the subsequent demand for colorful and bright rolled banners and supplementary advertising materials is expected to fuel the printing inks market growth.

North America will generate revenue over 130 million in the forecast period, rising with nearly CAGR 6%. Growing automotive industry, decorative coatings market and the stable demand for cosmetic products are likely to drive the regional market in the forecast period.
In 2016, the Asia Pacific share for the aluminum pigments was nearly USD 120 million with projected growth over 7% CAGR by 2024. Cumulative demand for family cars, in China, South Korea, Japan and India, owing to their rapid economic development will propel the regional market growth.