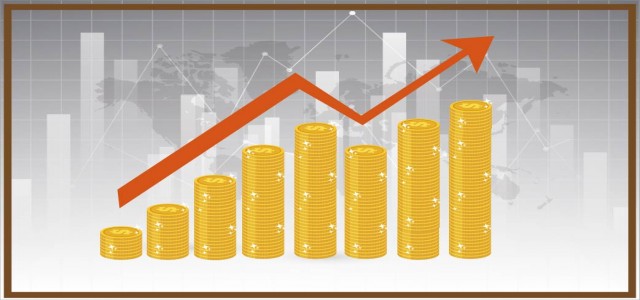 An analysis of Commercial Seaweed Market has been provided in the latest report introduced by Global Market Insights, Inc. that primarily focuses on the market trends, demand spectrum, and prospects of this industry over the forecast period. Furthermore, the report provides a detailed statistical overview in terms of trends outlining the geographical opportunities and contributions by prominent industry share contenders.
Commercial Seaweed Market has been gaining rapid traction in recent years, primarily on account of the rising number of valuable uses of seaweed—from food and fertilizer to pharmaceuticals and industrial gels. Incidentally, Asian countries like China, Japan, Korea, and Indonesia have already been lucrative growth grounds for commercial seaweed market for a long while. Lately though, the developed economies of the West have also been tapping into the wide range of health benefits that can be derived from seaweeds. The notion of using seaweed as a natural salt substitute in the light of the increasing prevalence of disorders such as hypertension has been fueling commercial seaweed industry.
Get a Sample Copy of this [email protected] https://www.gminsights.com/request-sample/detail/1658
The most notable growth avenue for the commercial seaweed market has been built through the application of hydrocolloids extracted from seaweeds in the food industry. The commercial application of hydrocolloids was initially developed in North America and Europe. However, the development of commercial farming in Asia Pacific has changed the hydrocolloids industry structure. Indonesia in recent times, has emerged as one of the leaders in the agar and carrageenan seaweed producers while China has taken up a remarkably leading position in the seaweed hydrocolloids processor market.
As the demand for seaweed hydrocolloid continues to grow and novel technologies for processing are developed, seaweed processing is expected to gain traction, in consequence, propelling commercial seaweed industry.
Seaweed extracts are also gaining eminence across pharmaceuticals, textile, cosmetics, paper products and biofuels. An interesting scientific discovery that will potentially widen the scope for commercial seaweed industry is the use of dried seaweed as an additive to cattle feed. Cows release a significant amount of methane into the atmosphere, a gas that is estimated to be approximately 25 times worse than carbon dioxide. Dried seaweed has been found to be effective in controlling the gas problem in cows and eliminating methane by 50 to 70 percent. Commercial seaweed market is also gaining traction through innovative cultivation that has developed seaweed tasting like bacon.
Commercial seaweed market has been thriving in Asia Pacific for the past many decades. The per capita consumption of seaweed in Japan currently is about 4 kg while China consumes around 2 to 2.5 kg. In consequence, Asia Pacific accounted for 75% of the entire commercial seaweed market share in 2016 and is expected to grow at a rapid pace over 2017-2024. Europe and North America have delved into the commercial seaweed industry comparatively recently, but the industry is projected to grow rapidly in these regions owing to the product's massive application across myriad sectors.
Make an inquiry before buying @ https://www.gminsights.com/inquiry-before-buying/1658
Regional governments are not far behind when it comes to supporting the growth of commercial seaweed market. For instance, the US Department of Energy recently awarded $22 million to research teams to focus on the development of biofuel using seaweed. Aided by the participation of government bodies and industry players, commercial seaweed market is projected to witness a CAGR of 8% over 2017-2024. As per estimates, this business space is expected to surpass