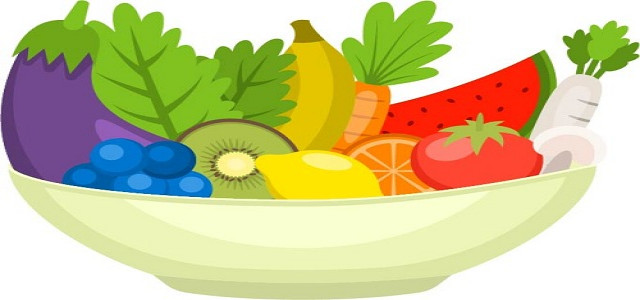 Global Canthaxanthin market size is Valued At USD 75 Million in 2017 and may exceed USD 85 Million by 2025; according to a new research report.
Canthaxanthin market, falling under the canopy of specialty chemicals space, has been inherently influenced by the changing dynamics of animal feed additives industry. In the year 2017, animal feed applications contributed over 40% to the overall canthaxanthin market share. The procurement of a lion's share is primarily due to the products' extensive deployment in animal nutrition, particularly aquafeed as a food coloring agent.
Request for a sample of this research report @ https://www.decresearch.com/request-sample/detail/799
It is prudent to mention that the government rollouts have played a pivotal role in shaping the canthaxanthin market trends in the animal feed sector. The European Union is one of those highly regulated belts governing the efficacy and safety of this chemical. In a recent turn of events, the European Commission and Health & Consumer Protection-Directorate General in Council Directive 70/524/EEC have legalized the use of canthaxanthin as a feed additive, under a set condition. Regulation No (EC) 1831/2003 of the European Parliament has further permitted canthaxanthin's usage as food additives.
According to the Commission Directive 2003/7/EC, the maximum canthaxanthin content in the final feedstuff should be limited to 25mg/kg. Backed by similar such initiatives in pipeline authorizing the deployment of canthaxanthin in tandem with the ever-evolving animal feed additives industry, the growth prospects of canthaxanthin market seem to be humongous. However, the opportunities through massive, are deemed to be critically governed and swayed by a strict regulatory landscape, given the product's correlation with the nutrition matrix.
In the year 2010, the EFSA Panel on Food Additives and Nutrient Sources further re-evaluated canthaxanthin's safety limit as a food additive. As per the experts' conjuncture, canthaxanthin usage as food and feed additives is unlikely to exceed the acceptable daily intake. In the Commission Regulation (EC) No 775/2008, the maximum residue limit for canthaxanthin was restricted to 5mg/kg muscle wet weight for trout and 10mg/kg muscle wet weight for salmon.
Given that the industry dynamics are widely dependent on the regulatory framework, an authorized approval by the canthaxanthin market players becomes a mandate for these chemicals to be merchandized. Reportedly, the product undergoes a demonstration phase where it is tested if it is viable and safe for the health as well as the environment.
Request For Discount: https://www.decresearch.com/request-discount/799
In 2015, DSM, the globally acclaimed nutrition giant, received a GRAS approval from the U.S. FDA for its Canthaxanthin supplement, Carophyll Red 10%. This breakthrough supplement claims to act as a nutritive antioxidant for developing chicken embryos. For the record, Carophyll Red had been already recognized by the European Food Safety Authority as a performance enhancer for poultry breeders. Receiving approval from the FDA further added an extra feather to its portfolio in the global canthaxanthin industry.
Speaking of the competitive landscape, strategic collaboration remains the top-notch tactic undertaken by the industry players to attain technological expertise and expand the regional as well as product portfolios. In the year before last, BASF, one of the most prominent chemical industry players joined forces with Novus International to exclusively enhance its health supplement sector.
Reportedly, the deal had reinforced BASF's stance in the canthaxanthin market particularly, with a lucrative consumer base. Some of the other renowned names exhibiting strong contenders in the canthaxanthin market include Zipont Chem-Tech, Novepha Company, Noshly, and Novus International.
One of the most anticipated trends remains the expansion of canthaxanthin industry portfolio in the dietary supplements sector. The geriatric population base in this regard will significantly influence the geographical trends of the canthaxanthin market, particularly in regions with a synonymous demographic profile.
Make an inquiry for purchasing this report @ https://www.decresearch.com/inquiry-before-buying/799
Partial Table Of Content :
Chapter 4. Canthaxanthin Market, By Source
4.1. Global Canthaxanthin market share by source, 2017 & 2024
4.2. Synthetic
4.2.1. Market estimates and forecast, 2013-2024
4.2.2. Market estimates and forecast, by region, 2013-2024
4.3. Natural
4.3.1. Market estimates and forecast, 2013-2024
4.3.2. Market estimates and forecast, by region, 2013-2024
Refer our Trending Reports:
Non-Alcoholic Beer Market 2019 Trends, Growth Projections, Industry Analysis by 2025
Essential Oils Market Growth Trends, Industry Analysis And Regional Trends To 2026
Probiotics Market Revenue Worth $3.5 Billion by 2026: Global Market Insights, Inc.
U.S. protein ingredient market should witness consumption of over 2.2 million tons by 2024 owing to growing consumer preference towards healthy product consumption along with government approvals to use in cosmetic, infant formulas, and food sector.
Food & Beverage Sterilizing Agent Market to hit $500 million by 2025: Global Market Insights, Inc.
Food Minerals Market revenue to hit $1.9 billion by 2025: Global Market Insights, Inc.