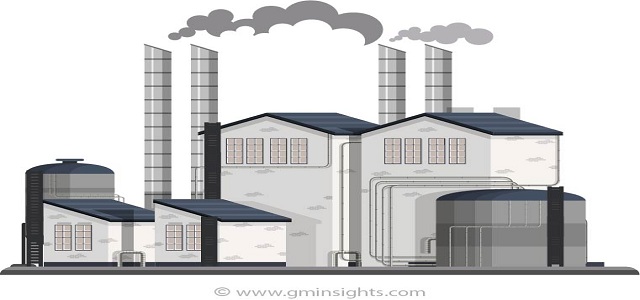 Governments of emerging countries are increasing focus on replacing the existing coal-fired plants to reduce the carbon footprint. In addition, favorable initiations in terms of tax incentives and tax rebates to encourage more renewable energy usage have also left an influential impact on combined heat and power industry growth. Chinese Government, for instance, has recently canceled the sanction of more than 100 forthcoming coal-fired power plants.
Shifting trends toward sustainable energy coupled with escalating demand for decentralized power plants is catering combined heat and power market demand globally. In a bid to respond to the growing electricity demand of the increasing population, a paradigm shift toward renewable energy sources is observed. Combined heat and power (CHP) is a clean and efficient approach of generating electric power and useful thermal energy from the same fuel source. Superior reliability, high efficiency, and improved air quality are some of the attributing features that have allowed an upswing in the product demand. As per a report by Global Market Insights, Inc., "Combined heat and power market worth USD 20 billion in 2016 is slated to exceed USD 45 billion by the end of 2024.
Request for a sample of this research report @ https://www.gminsights.com/request-sample/detail/1537
Declining price trends of natural gas, easy availability, low operational costs, and outstanding efficiency are some of the other factors complementing the business landscape of CHP market. Statistics given by International Energy Agency (IEA) depicts that coal-fired power generating plants operate at only 36% efficiency, whereas, CHP plants run at almost 58% efficiency. The estimation clearly projects a favorable CHP market outlook in the coming time.
The remarkable expansion of combined heat and power market is quite evident from its extensive deployment in industrial, residential, as well as in commercial buildings. Industrial manufacturing units that are a good fit for CHP include chemical, food processing, metal manufacturing, and petroleum refining. Overall combined heat and power market share from industrial sector is anticipated to cross USD 20 billion by 2024. In commercial sector, CHP integration covers hospitals, universities, waste water plants, military campuses, etc. BGE Smart Energy Savers Program, in U.S., provides incentives amounting up to USD 2.5 million to both industrial and commercial building customers who are integrating on-site CHP systems.
Make an inquiry for purchasing this report @ https://www.gminsights.com/inquiry-before-buying/1537
Combined cycle based CHP market accounted for more than half the overall revenue share in 2016. Replacement and remodeling of existing power generating units have positively influenced combined cycle oriented business expansion. In this regard, Saudi Arabia has established a strong ground by introducing 1390 MW capacity combined cycle power plant which is estimated to generate electricity that will feed the power requirements of 500000 homes. Brazil is another geography, where combined cycle CHP witnesses a substantial adoption. Increasing investment in the development of small-sized manufacturing units in the region has augmented the business opportunity. Combined heat and power industry in Brazil is expected to grow significantly at an annual rate of 8% in the next seven years. It is also estimated that biomass-fueled CHP will provide 17% of the country's overall electricity requirement by 2030. Germany CHP market capacity as per estimation is also set to exceed 3GW by 2024.
Considering the fuel amenability, natural gas-fueled combined heat and power market will grow substantially in the years ahead. Affordable rates and less harmful emissions are the two major factors driving its wide adoption worldwide. With the increasing awareness regarding fossil fuel sustainability, natural gas-fueled CHP market is set to register a CAGR of 10% over 2016-2024.
Browse Complete Report @ https://www.gminsights.com/industry-analysis/combined-heat-and-power-CHP-market
Regionally, China is one of the prominent nations actively partaking in the global industry. The country's growing investment in clean fuel energy along with regulatory compliance to minimalize the carbon emission have propelled the regional CHP market. Chinese government's declaration of replacing coal-fired plants with gas filled CHP plants within next few years is an evidence to the growth prospect.
Growing global dependency on renewable energy sources in response to the soaring electricity demand will definitely add a remarkable value to the combined heat and power industry. Some of the prominent players of CHP market include Caterpillar, Bosch Thermotechnology, Mitsubishi, Cummins, MAN Diesel & Turbo, ABB, 2G Energy, and Siemens.