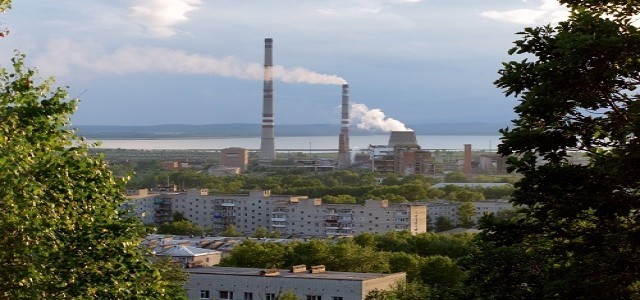 The combined heat and power (CHP) market has, of late, been witnessing a plethora of strategic M&As and remunerative pacts, that underline the efforts undertaken by major companies to exploit the profitability landscape of CHP industry. For instance, ExxonMobil Corporation, a U.S. based oil & gas corporation, has entered into an agreement with General Electric Corporation to supply lubricants for latter's Jenbacher type 2, 3, and 9 gas engines, which find extensive applications across combined heat and power market. The new lubricants, a Mobil Pegasus family of premium gas engine oils, have been touted to not only help the gas engines improve the device performance, but will also apparently lead to the development of contemporary lubricant technologies in the years ahead.
Request for a sample of this research report @ https://www.gminsights.com/request-sample/detail/1537
In yet another major development taking place across combined heat and power (CHP) market, Wartsila, a Finnish corporation, recently declared its decision of providing a 28-MW combined heat and power (CHP) plant to Agnico Eagle Mines Limited, a Canada-based gold producer, to support the Meliadine gold mine venture in the country. The power plant is proposed to include 34 dual fuel engines running natural gas and power generation & CHP equipment supply. As per the firm's deal with the Canadian government, the plant will operate in the first half of 2019 – while it would run on light fuel oil in the beginning, it could switch over to the use of natural gas as a fuel in the next few years.
Combined heat and power (CHP) industry has experienced an upward transition over the past few years with new plant establishments across various geographical locations. For instance, a 20 MW fuel cell combined heat and power plant had been inaugurated in the capital city of South Korea in the first quarter of 2017. Posco Energy, a key South Korean player in the power industry, has constructed the Noeul green energy company plant with the help of FuelCell Energy Incorporation, a U.S. based fuel cell manufacturer. The plant is endowed with the capacity to provide power for nearly 43,000 households and heat for about 9000 homes across South Korea, and has been estimated to have a sizable impact on the overall South Korea combined heat and power (CHP) industry.
Make an inquiry for purchasing this report @ https://www.gminsights.com/inquiry-before-buying/1537
Many of the CHP market players have been attempting to replace their coal powered CHP plants with biomass fueled CHP plants, subject to the rising awareness to maintain green environment, corporate social responsibility, and the growing trend toward the use of renewable energy. For instance, the coal-fueled combined power and heat factory of Dong Energy based in Denmark is believed to transform into a biomass-fueled CHP plant by 2023. The Valmet Corporation, a Finnish energy company, is expected to provide Dong Energy with the required equipment for transforming its district heating plant into a bio-based plant. The Finnish firm is also expected to deliver the latter with BFB (bubbling fluidized bed) technology for its 140 MW biomass fueled boiler factory. The one and eight-month steam & district heating agreement signed between Valmet and Dong will help the latter curtail its coal-fired CHP plant operations by 2023, which would undoubtedly provide an impetus to the growth of CHP market.
Alongside the growing number of developments witnessed across the Asian countries, it is more likely that the combined heat and power (CHP) industry will also experience substantial growth across European and American belts. The rising government focus for replacing coal powered factories with clean fuel power generation plants with an aim to curb the release of greenhouse gases into the atmosphere will provide an impetus to the growth of combined heat and power (CHP) industry across the U.S. As per the reports from reliable sources, nearly 94 coal-powered plants were shut down in 2015 with the intention of contributing toward the maintenance of a green & clean environment. On that note, it is prudent to state that the U.S. CHP industry will produce 800 MW of combined heat and power by 2024.
Browse Complete Report Summary @ https://www.gminsights.com/industry-analysis/combined-heat-and-power-CHP-market
With extensive usage of district heating systems across the commercial and residential sectors, Germany combined heat and power industry will experience remarkable expansion in the future. The regional industry in fact, is forecast to generate more than 3 GW of combined heat and power by 2024.
A slew of companies outlining the competitive hierarchy of CHP market such as MAN Diesel & Turbo SE, General Electric Corporation, FuelCell Energy Corporation, Wartsila, Siemens, ABB, and Aegis Energy, it is observed, have indeed made notable contributions toward the overall CHP market share. Taking into consideration the new developments and breakthroughs observed across CHP industry, it no longer remains a supposition that combined heat and power industry will carve out a profitable growth path ahead, with a revenue estimation of USD 45 billion by 2024.