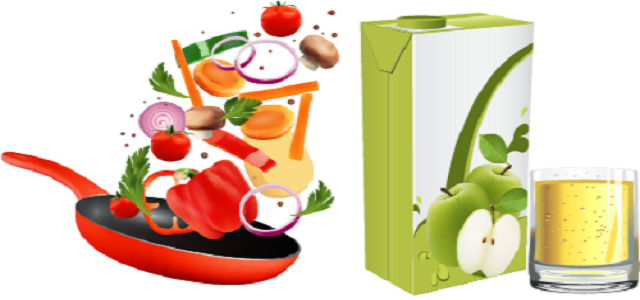 Commercial Seaweed Market is forecast to exceed USD 87 billion; according to a new research report by Global Market Insights. Growing consciousness of consumers on their health, rise in vegetarian population especially in Europe will fuel the demand for seaweeds. The rising demand for seaweeds, in the manufacture of hydrocolloids, such as agar, alginate, and carrageenan are projected to spur the increasing demand for commercial seaweed products in the forecast period. Applications of seaweeds in other end-users like biofuel generation, and effluent treatment & cosmetics are further predicted to accelerate the demand of seaweeds globally over the projected period.
Get Sample Copy of this Report @ https://www.gminsights.com/request-sample/detail/1658
Unstable prices of seaweeds in their wet form, act as a major restraint to the growth of global market over the forecast period. The prices of seaweeds in their wet form vary frequently dependent on numerous aspects, such as production, environment, and improper distribution in some particular regions.
The demand of red seaweeds is determined to grow at a major CAGR, over the studied period. Increasing demand for Nori, and Dulse (red seaweeds), particularly in Asia Pacific as an additive in soups, along with growing consumption of red & brown seaweed in form of agar & alginates in pharma & medical end-user will give a significant boost to the growing global market in the anticipated period.
Powder seaweed segment is predicted to gain developed acceptance rate more than liquid seaweed products in industries such as textile, direct food, pharma & medical, food additives among others and will have a growth over 8% CAGR over the coming years. In the agriculture industry, the major use of liquid seaweeds is for the manufacture of liquid fertilizers. As the seaweed products are naturally-derived, they have the qualities to improve the quality of soil, which will in turn improve the agricultural productivity. The demand for liquid seaweeds is anticipated to increase at a notable CAGR, because of their increasing end-user applications like fertilizer sprays.
In 2016, food additives end-user segment had a substantial market share, and this will continue its dominance throughout the anticipated period. Rising consumption of seaweed-based hydrocolloids for thickening, and gelling applications as food additives, processed meat & poultry products will further drive the commercial seaweed market in the projected period. Animal feed produced from seaweed products acts as a rich source of protein & helps in improving the livestock's health, by helping in increasing milk production, and fertility. Large number of farmers are demanding seaweed products for animal feed especially in Europe & China, thus boosting the demand of seaweed-based animal feed products till the end of 2024.
Inquiry of this Report @ https://www.gminsights.com/inquiry-before-buying/1658
The Asia market will increase at a CAGR over 8%, during the entire timeframe. Due to rising seaweed cultivation activities, the consumption of seaweed-based products is increasing in developing nations such as Japan, South Korea, and China. The commercial seaweed market in Europe is predicted to increase at second major CAGR till the end of 2024, because of increasing seaweed demand for food additives. North market is also determined to grow at a moderate CAGR for applications in textiles, and food additives end-users. Significant global players in global market are Aquatic Chemicals, Seasol International, Indigrow Ltd., Algea AS, Yan Cheng, Pacific Harvest, Chase Organics GB Ltd., Mara Seaweed, Acadian Seaplants Ltd., CP Kelco, and others.