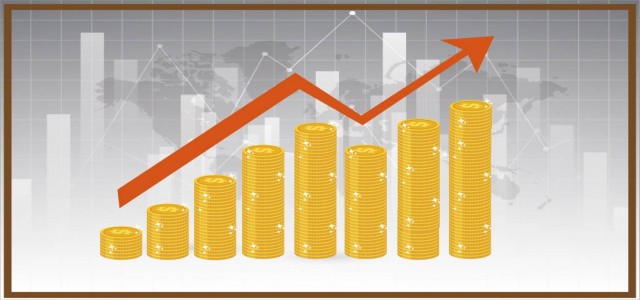 Organic spice market has been registering an ever-expanding demand lately, as the world wakes up to the realization that organic farming can generate health, socioeconomic and environmental benefits that are largely missing in conventional farming. Overdependence on agrochemicals and intensive farming is expected to negatively impact the planet's environment, especially as global population is anticipated to surpass 10 billion by 2050. Though the debate of whether organic farming will be enough to feed such an expanding population is still raging across the world, there is no doubt that it is one of the most economical means of creating a sustainable future for the planet.
Request for a Table Content @ https://www.gminsights.com/toc/detail/organic-spice-market
Garlic is a popularly used spice across the globe and belongs to the onion family. Indeed, garlic is associated with a host of medicinal properties and health benefits, such as the ability to cure cough, combat allergies, inhibit cancer, reduce weight, and lower high blood pressure. The spice is also popular for reducing stress symptoms, reducing arthritis pain, aiding metabolism, lowering sugar level, and reducing cholesterol level.
Turmeric has been positioned in spice cabinets for ages, as it is a complete health booster, extending benefits for the heart, skin, digestion, pain relief, and much more. Turmeric is laden with curcumin, a compound which offers splendid anti-inflammatory properties to this natural spice. Given that heart diseases occur mostly due to chronic inflammation, consuming turmeric as an anti-inflammatory agent can help prevent heart diseases and heart attacks, which is a leading cause of deaths worldwide. As per estimates, the global curcumin market is projected to exceed USD 100 million by 2024.
Various oriental cultures like India, China and Vietnam had been using a range of spices in their cuisine for a long time. In the past these spices were valued as highly as precious metals and stones. In the present global scenario however, these countries are still the major exporters and providers of spices for a major portion of the planet. For instance, India is the largest producer, exporter and consumer in the organic spices industry with exports amounting to 263,000 tons during 2015-16 which was valued at $298 million. EU, USA, Canada, Australia, Germany, New Zealand, South Africa and the Netherlands are some of the most noted importers for organic spices from India.
Rising awareness about the benefits of consuming organic foods is also adding a significant stimulus to the organic spices market. Organic foods need more time and labor-intensive procedures to be cultivated. Also, farmers have to pay more for government certification and adopting environmentally safe farming methods in contrast to conventional farming methods that come at deceptively low prices and are often supported by the government to produce environmentally unsustainable amount of foods. Naturally, organic food and spices cost more as consumers have to pay more to keep pesticides and other harmful chemicals out of foods. In spite of high prices, research has demonstrated that consumers are willing to pay more for organic foods owing to the health, sustainability, and moral satisfaction factors. Preference for organic food has also been linked to higher income. More disposable income has directly been associated with more willingness to invest in healthier diet options and consequently augmented organic spice industry trends.
For Any Inquiry Or Purchasing The [email protected] www.gminsights.com/inquiry-before-buying/2517
But consumers are not only willing to pay more for healthier food options just because they can afford the same. Organic spices market is primarily gaining traction due to the health benefits spices like turmeric, cardamom and garlic provide. This trend is gaining popularity as healthcare is becoming extremely expensive and with the idea of using health food as medicine gathering dynamic acceptance, fresh, natural and organic products are being swept off the supermarket shelves. Consumers are becoming savvy enough to see through the marketing ploys as well and with the rise in nutritional value awareness, they know that a product high in sodium but being touted as rich in whole grains lacks credibility.