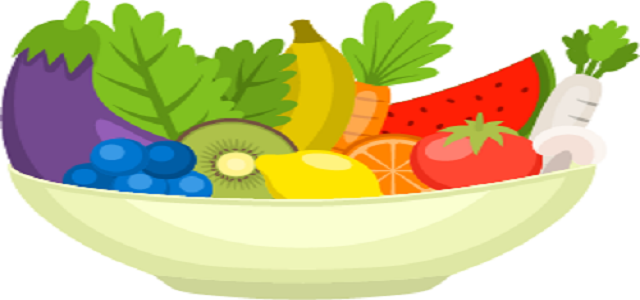 The gluten free food market, which has enjoyed a thriving status for several years now, is expected to almost double its revenue earnings between 2018 and 2024 as more people are joining the trend of avoiding gluten in their diet. People diagnosed with celiac disease are advised to avoid any form of gluten, which occurs naturally in wheat, rye and barley besides various other foods. Celiac disease is basically an autoimmune disorder affecting the small intestine, caused by a reaction to gluten. However, is the instance of U.S. is considered, most people following a strict gluten free diet are not necessarily affected by the disease.

Get Sample Copy of this Report @ https://www.gminsights.com/request-sample/detail/226
Studies conducted in the country have pointed out that more Americans are avoiding gluten consumption in spite of the prevalence of celiac disease having remained almost constant since 2009. Approximately 72% of the 3.1 million people who follow a gluten-free diet are people without celiac disease avoiding gluten. Public suspicions about the negative health effects of gluten has added to this surge in the trend and consequentially added impetus to the growth of the gluten free food market.
People who have declared themselves gluten intolerant and hence preferred gluten free foods in spite of the higher cost of such foods have often been criticized as hypochondriacs who are interested in joining a trendy food fad. Research has pointed that the benefits of following a gluten free diet without a decisive diagnosis for needing the same can result in calcium, iron and fiber deficiencies. But recent statistics show that being gluten free is more than just a fad as many people following a gluten free diet have reported a massive improvement in their symptoms which is quite acceptable as evidence does exist that gluten sensitivities are possible without a proper celiac diagnosis. Over the years, the scientific research regarding non-celiac gluten intolerance is anticipated to expand steadily, hopefully clearing up whether ditching gluten is just a trend or a reliable health remedy.
In the U.S. the trend to go gluten free is not new as in the early 2000s the nation passed through a period when the Atkins carbohydrate-free diet became extremely popular and put a squeeze on US wheat consumption. After reaching its peak in 1997 when per capita wheat consumption in the country was 147lbs, wheat consumption has steadily declined as reported by the US Department of Agriculture. Reduced consumption of wheat for its being a source of gluten has attributed to the growth for the gluten free food market. Gluten free food choices had been around for long but were mostly availed by people suffering from celiac disease. The tide of the trend has now turned as the demand for gluten free foods have urged food producers to include gluten free option in their product line while even restaurants have started to offer gluten free foods on their menus to expand their customer base.
Driven by the U.S. in addition to Canada and Mexico, North America gluten free food market is anticipated to register a CGAR of 9.5% over 2018-2024. The regional industry is also powered by the fact that gluten free products help reduce obesity, schizophrenia, and bowel syndrome, in addition to improving athletic performance and mental health conditions.
Innovation in the gluten free foods market has further driven the growth scope for the industry. For instance, Artesa chickpea flour has been designed by Nutriati, Inc. and its commercialization partner, PLT Health Solutions to deliver the same mouthfeel, taste and texture of wheat flour without any of the glutenous properties found in its conventional counterparts. The flour not only has neutral color, neutral taste and fine particle size but the company claims that it also has 12% more protein content, Non-GMO Project verified and contains resistant starch.
Leading agricultural traders are now betting on the gluten free foods trend to be a lasting one and as per retail demands are increasing the manufacturing and harvest of such products. For instance, Chicago based Archer Daniels Midland acquired Caterina Foods, makers of high-protein, gluten-free pasta made of flours derived from grain and legumes such as lentils, peas, rice and quinoa. According to experts at Archer Daniels Midland the growth trends for gluten free food market continue to look promising and such acquisitions can help the company to combine pasta with natural flavors, colors or complementary ingredients in its portfolio.
Inquiry of this Report @ https://www.gminsights.com/inquiry-before-buying/226
Instances of such acquisitions are abundant in the food industry as most players in the market are increasingly taking advantage of the food trend and capitalizing on it. With such investments that prove the interest of the food industry in promoting the preference for healthier and alternative versions of the most popular foods, the gluten free foods market size is anticipated to be almost doubled over 2018-2024.