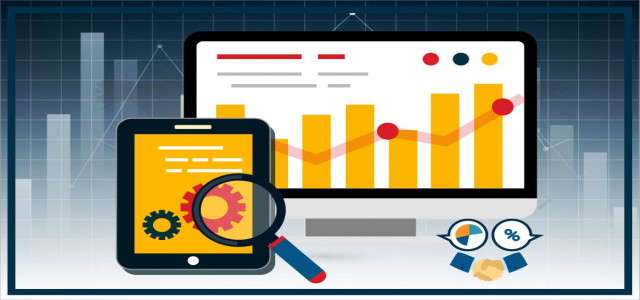 The Hoist Controller Market is projected to expand from its present industry value of over $82.9 Million to more than $104 Million over the analysis timeframe.
The emerging economies are gaining commendable traction in context of the demand contribution of these controllers. The chief attributing factor is the rapid industrialization in these belts. Endorsed by the rising economic portfolio, APAC stands as one of the strongest avenues for hoist controller market expansion, with an anticipated market share of USD 32 million by 2025. China, India, and Japan are touted to be the chief revenue pockets for the APAC belt, with the expanding construction sector bagging the growth credit.
Request for a sample copy of this report @ https://www.decresearch.com/request-sample/detail/2695
Market Growth Drivers –
Growing product demand from various end-user industries
Increasing product consumption from cranes
In addition to the cement sector, another major end-use vertical gaining significant momentum in the market is military. In a recent turn of events, Bluedrop, an acclaimed name in the hoist controller industry made it to the headlines with its launch of virtual reality hoist stimulator. The USD 1.1 million stimulator setting a groundbreaking example of technology interventions in hoist controller market, is deemed to enable training in an affordable, safer, and eco-friendly manner. Reported to be delivered to 12 Wing Shearwater next month, this environmentally viable rescue training simulator is likely to mark its footprint in the military applications of hoist controller industry.
It is prudent to mention that hoist controller market growth is highly ancillary to the increased demand for cranes and hoists across manufacturing domains for material handling purposes. An anticipated trend to watch for remains the rivalry between North America and Asia Pacific in terms of regional contendership. For the record, North America held the second largest share in the global landscape in 2017. The region is forecast to register a revenue of USD 24 million by 2025. A presence of large manufacturing base in tandem with the rising demand for automated hoist controllers will mainly characterize the North America hoist controller market trends.
Top Companies
Schneider Electric, Speed-O-Controls, Conductix-Wampfler USA, The Rowland Company, Uesco Cranes, Hoosier Crane Service Company, Demag Cranes & Components Corp., Eastern Electric Corporation, Magnetek Inc.
Make an inquiry for purchasing this [email protected] https://www.decresearch.com/inquiry-before-buying/2695
Hoist controller market, by end-user
Automotive
Cement
Chemical
Construction
Marine
Metal processing
Others
The report is inclusive of thorough inference regarding the production, price, revenue generated, segmental market share, and growth rate attained by each segment.
The regional segmentation covers
North America
Europe
Asia Pacific
Latin America (LATAM)
Middle East
What is the gist of this report?
A comprehensive pricing analysis has been carried out with regards to product spectrum, application scope, and regional landscape
An in-depth documentation of the key market players and major companies to understand the competitive spectrum of the global market
Extensive details about the regulatory framework impacting the industry, in tandem with rising investments by the major stakeholder of the global market
All-detailed estimation of the numerous factors aiding the overall industry expansion, along with their influence on the market dynamics and projection of the global market
An exhaustive abstract containing details about the various growth opportunities prevailing in the global market and recognition of important drivers
A detailed analysis of the varied trends that exist in the global market that would enable identification of the several developments
Request for discount @ https://www.decresearch.com/request-discount/2695