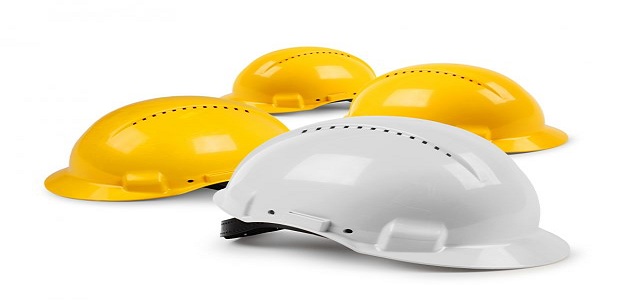 The rise in the launch of technologically advanced wearable equipment is expected to stimulate industrial head protection market trends in the ensuing years. The ILO (International Labor Organization) reports that every year over 2.3 million deaths are caused due to workplace accidents. Safety is a buzzword for those working in oil rigs, mines, and wind turbines, as they are required to mandatorily use wearable instruments such as helmets, bump caps, and hard hats. Helmets or hard hats connected via smart phones help in alerting workers about the occupational risks, thereby creating a great demand for wearable technology across various PPE sector.
Sample copy of this report @ https://www.gminsights.com/request-sample/detail/1963
The initiative of SmartCap Technologies toward augmenting its position in industrial head protection market:
SmartCap Technologies, an Australian firm producing headwear such as caps, beanies, and hard hats, had introduced SmartCap that resembles a baseball cap. This product helps in portraying significant information about the workers to the supervisors via screens. Metal & mining multinational firms such as Rio Tinto Group have been using these caps to avoid workplace mishaps through measurement of fatigue level of truck drivers. Such new product launches, which ensure worker safety, are anticipated to spur industrial head protection industry size over the coming years.
How the Introduction of new projects is likely to benefit industrial head protection industry
Fujitsu, a Japanese information & communication technology organization, is constantly experimenting with wearable devices such as badges, head-mounted displays, and wristbands that can determine the falls, level of tiredness, and exhaustion due to heat at the workplace. In 2016, the American International Group (AIG) Incorporation, a U.S. based multinational insurance firm, had made hefty investments in Human Condition Safety, a firm producing wearable instruments for the monitoring the employees deputed at construction sites, high-risk work locations, and factories. AIG has also ventured into a project at Citi Field in New York to determine the working conditions at construction locations and test its new wearable equipment, which will favorably impact industrial head protection industry.

GE & Gateway's new product launch to spur the growth of industrial head protection market
Smart Helmets introduced by General Electric Corporation effectively address the safety concerns of the workers across the oil & gas sector. The product can connect field engineers directly to their more experienced counterparts at headquarters through effective tools such as video or audio devices facilitating a two-way communication. The firm is also creating a new type of smart helmet in association with the University of Pisa. In 2013, Gateway Safety Incorporation, a leading U.S. manufacturer of personal safety equipment, had introduced a novel kind of safety helmet referred as Serpent® safety helmet with the new class E model, one of the most protective helmets, that offer best electrical insulation across all the working conditions and guarantee worker safety. These initiatives have undoubtedly created a lucrative roadmap for industrial head protection industry.

Browse Report Summery @ https://www.gminsights.com/industry-analysis/industrial-head-protection-market
New Product Innovation by Honeywell to boost industrial head protection market size
Way back in 2015, Honeywell Industrial Safety, a part of Honeywell International Incorporation, had worked with Intel Corporation, a semiconductor manufacturing firm located in the U.S., to develop wearable IoT connected safety devices such as Connected Worker for first responders as well as factory workers. In May 2017, Honeywell again launched a new connected worker solution named as Honeywell SoteraTM to increase the efficiency and ensure safety of the factory workers. The new product, which facilitates two-way communication, will help the firms reduce downtime as well as administrative costs while ensuring the safety at the workplace through close monitoring of the factory workers. This has further added to Honeywell's product portfolio expansion and is expected to succor the growth of industrial head protection industry.

3M Acquisition of Capital to favorably leverage industrial head protection market revenue
In one of the key acquisitions that took place across the industrial head protection market in 2015, The 3M Company had purchased Capital Safety, a U.S. based firm manufacturing rescue and fall protection equipment, for USD 2.5 billion from an equity company named as KKR. The acquisition will not only assist 3M in expanding its PPE production capacity, but will also help in fulfilling the business requirements of the end-users.
Make an inquiry for purchasing this report @ https://www.gminsights.com/inquiry-before-buying/1963

Overview of the key regional insights leveraging the industrial head protection industry
• Industrial head protection market in Brazil is poised to experience a profitable growth over the coming seven years with a CAGR expected to exceed 5.5%. Strict legislations pertaining to worker & workplace safety along with subsidies for the firms providing safe working conditions are expected to boost the regional demand.
• Escalating trends towards the use of personal protective equipment across the manufacturing sector in Germany will soar the development of industrial head protection industry size across the region.

Industrial head protection market is highly competitive with most of the industry players introducing new products to ensure worker safety along with the establishment of their brand presence. The business is largely dominated by U.S. manufacturers with Honeywell Industrial Safety, MSA Safety Incorporated, The 3M Company, DuPont, and Gateway Safety Incorporation contributing substantially towards industrial head protection industry share. Undoubtedly, the business stands to generate huge revenues from various end-use sectors across the world. On this basis, Global Market Insights, Inc., claims that industrial head protection industry is projected to hit a revenue of over USD 3.4 billion by 2024.