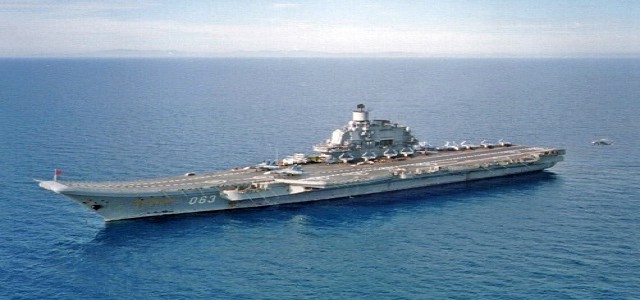 Increasing sulphur oxide emissions from seaborne vessels have emphasized the significance of the marine scrubber systems market, with maritime pollution being a major environmental concern for countries worldwide. The growing economic power of developing nations has instigated the expansion of the bulk shipping and leisure cruise segments globally, with several vessels being added to fleets every year. Environmental studies have proven how impactful ships are for the quality of air that we breathe, prompting the acceptance of the marine scrubber systems industry for both, the new ship building as well as retrofitting activities.
Request for a sample of this research report @ https://www.gminsights.com/request-sample/detail/2759
As stricter norms are set regarding the emission of sulphur oxides (SOx), ships that do not run on low-sulphur fuel already may need to be modified or be installed with new equipment to utilize expensive low-sulphur fuel. However, fitting exhaust gas cleaning (EGC) systems is more feasible in such situations as it allows a ship to operate on low-cost high-sulphur fuels with SOx cap compliant emissions, boosting the marine scrubber systems market penetration.
With the existence of emission control regulations and in anticipation of future mandates, the global marine scrubber systems market had reached a valuation of over USD 800 million in 2017, as international organizations have enforced lower emission targets for not only the established emission control areas (ECAs), but also for operations outside these zones.
Marine scrubber systems market | The impact of IMO's directive that caps sulphur content in fuel
Recently, the authority that regulates international shipping, International Maritime Organization (IMO) has informed that by January 1, 2020 a global cap of 0.50% m/m sulphur content in fuels will be implemented. The obligatory reduction in sulphur of such significant magnitude is expected to impact more than 70,000 ships, as switching to low-sulphur fuels entail massive spending by shipping companies. Since EGC scrubbers are a cheaper alternative that guarantee efficient use of fuels without compromising on the emission limits, the marine scrubber systems industry will record highest gains in the imminent future. Although low-sulphur fuels such as LNG are becoming readily available due to extensive shale exploration projects undertaken by major O&G companies, adopting these fuels in existing vessels presents many difficulties.
Make an inquiry for purchasing this report @ https://www.gminsights.com/inquiry-before-buying/2759
The Exhaust Gas Cleaning Systems Association (EGCSA) had conducted a comprehensive survey this year according to which, 71 scrubbers had been ordered by shipowners in May 2018 alone, suggesting an accelerated demand witnessed by the marine scrubber systems market. Further from the survey, by May 2018 end, almost 983 vessels had EGC systems installed or were on order, with bulk and cruise shipping corporations trying to stay ahead in the race to comply with IMO requirements. Reports have also disclosed that almost 25% of the ships on orderbooks are going to be fitted with marine scrubbers, derived from the fact that companies opting for scrubbers can enjoy a competitive edge by continuing the use of cheaper heavy sulphur fuel oils.
Marine scrubber systems market | Commercial shipping to generate substantial revenues
Estimates had pegged the size of the global merchant fleet at more than 52,000 as of January 2017, out of which supposedly 11,000 were bulk carrier vessels. The exponentiating world trade has opened new avenues for shipping businesses and has led to an increase in the number commercial vessels, most of which use high-sulphur content fuel. The shipping industry dynamics have influenced the retrofitting of scrubbers in older ships while few companies look to develop LNG-fueled vessels on the side, an investment that will have a longer payback time. The EGCSA survey had also informed that retrofits amounted to 63% of all scrubber orders over the surveyed period, with bulk carriers leading the way owing to the forthcoming stringent 2020 regulation.
Browse Complete Report @ https://www.gminsights.com/industry-analysis/marine-scrubber-systems-market
Elaborating further, Eagle Bulk Shipping, a Nasdaq-listed corporation that operates bulk carriers, has recently entered into a contract with an engineering firm, that would involve buying and fitting marine scrubbers for its existing fleet. The agreement details confirm that Eagle Bulk will be purchasing up to 37 scrubber units that will be retrofitted on its vessels and the cost per system, including installation, would be about USD 2 million. Demonstrating the impact of IMO's regulation on the marine scrubber systems industry, the company aims to finish retrofitting all 19 vessels before the sulphur emission cap takes effect on January 1, 2020.
All in all, the marine scrubber systems market is expected to accrue 30% of its global remunerations from commercial applications by 2024, with prominent contribution from retrofitting. Keeping in line with the growing trend, EGCSA has predicted that vessel owners would be spending more than USD 20 billion on EGCs over the coming five years, promising a lucrative outlook for the marine scrubber systems industry.