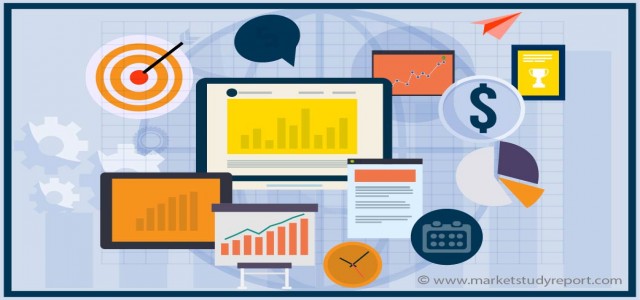 With increasing utilization of plastic parts by several industries, the global plating on plastics (POP) market has demonstrated immense growth potential, as it allows manufacturers to make lighter, more corrosion resistant and low-cost products. Developments in coating technologies have resulted in the widespread adoption of POP products, as stronger bonds between the plastic substrate and the metallic coat are now achieved.
As such, for many applications where aesthetic benefits are desired, the plating on plastics industry has facilitated the coating of plastics with metals like chrome, silver and even gold which greatly enhance a component's appearance.
Request sample copy of this report @ https://www.gminsights.com/request-sample/detail/366
As the metals used for plating are mostly conductive materials, they are aptly suited for making components for electronics or for being used in glossy external bezels. The worldwide acceptance of POP for manufacturing light, attractive, corrosion and wear resistant parts for the electronics, automotive, and the domestic fittings sectors will bolster the global plating on plastics market, which was valued at more than USD 450 million in 2017.
The tremendous rate at which plastic was adopted by the manufacturing sector led to the material constituting a significant part of the exterior and interior space of vehicles, where most of the plastic components are plated to suit the vehicle's coated metal. Automotive trims that house the multiple features available within a car, are an integral characteristic that highlight the aesthetic level inside the car with finishing as desired by the customer. The plating on plastics market caters to OEMs for enabling them to install interior parts that effective, scratch resistant and have high quality surface finishing, besides being lighter than metal parts. The lower weight of plastic components has been the key factor promoting POP automotive products, since a reduction in overall weight of the vehicle results in better fuel efficiency.

Since the advent of plastic parts in the automobile segment, chrome-plated rims and grilles have been used to replace the metal counterparts in trucks and cars. Providing a two-fold benefit, the parts greatly improve the appearance of the vehicles and also cut down on the vehicle heaviness, developing a lucrative application vertical for the plating on plastics industry. With the rapid advancement of processes and affordability of metals used for coating, many other fully-metal auto parts are now gradually replaced by POP products.
Browse Report Summery @ https://www.gminsights.com/industry-analysis/plating-on-plastics-POP-market
Light bezels are another example of exterior auto component being facilitated by the plating on plastics market, which apart from their visual appeal, are vital in holding the headlight or tail-light lens in place. Although only a minor constituent within an automobile, emblems on vehicles are considered important in terms of establishing a brand status, and today these emblems are also being made through the POP process.

Mounting environmental concerns regarding the long term effect of air pollution have encouraged the production of lightweight automotive parts, as governments around the world have issued mandates instructing automakers to increase fuel efficiency of vehicles. The efforts are especially critical in highly populated regions like the Asia-Pacific (APAC), which is a prominent revenue contributor to the plating on plastics market.
The region consists of several emerging economies that boast of expanding disposable incomes and higher propensity to buy cars, while their fast-paced industrial growth has induced rising commercial vehicle sales. According to publicly available data, the total number of cars and commercial vehicles produced in APAC reached an unprecedented high in 2017, with the top three countries – China, Japan and India manufacturing over 43.4 million units combined.
As more automakers in the region are attempting to produce vehicles with improved fuel efficiency, the APAC plating on plastics market is expected to reach over USD 230 million valuation by 2024. In addition to automotive trims and other parts, POP is very useful in producing domestic accessories that are strong, durable and require hygienic qualities of finish to allow for everyday use and cleaning. These can include showerheads, taps, sink wastes and other bathroom fittings, as well as decorative fixtures and furniture trims, representing a vast market potential for the plating on plastics industry expansion.
Make an inquiry for purchasing this report @ https://www.gminsights.com/inquiry-before-buying/366
Essentially, the huge population base and the rapid infrastructure development in the region, owing to heavy government and private sector investments in the automotive and residential sectors, will extremely benefit the APAC plating on plastics market. An extensive application range and consistent, innovative approaches towards product manufacturing have characterized the POP industry competition, with companies such as Atotech, Dixline, SRG Global, Sharretts Plating and Techmetals being some of the key market contenders.