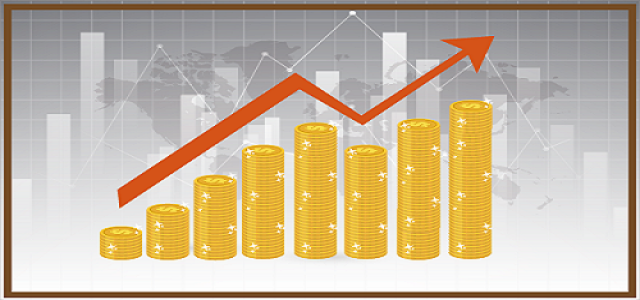 Thermal Spray Coating Market growth will propel by rising demand in jet engine & aerospace sectors. Jet engine manufacturers and companies in aviation sectors are looking forward to implementing next-generation coating technologies in order to enhance the capability of jet engines to withstand high stress and temperatures, which would propel.
Request For Discount of this Report: https://www.decresearch.com/request-discount/1347
Moreover, the versatility of thermal spraying technology, owing to which it can be used for any type of material including plastic, metal, and ceramic, is one the major benefits that can be credited for its rising preference. In order to maintain the cost-effectiveness and quality of coatings, leading aerospace companies have been signing long-term partnership agreements with pivotal participants in thermal spray coating market.
For instance, a year before, Praxair Surface Technologies, one of the notable thermal spray coating industry firms, signed a 10-year contract with the well-known aero engine manufacturer, Rolls Royce. Praxair Surface Technologies' humongous expertise in coating operations will help Rolls Royce improve its engine efficiency and lifecycle. Thus, pertaining to the surging requirement of spray coatings in the aviation sector, in 2016, aerospace and defense held a revenue of USD 2.5 billion in thermal spray coating market share.
Merely a few days ago, NASA took notice of a research study in thermal spray coating market that entailed a new technology to be deployed in aerospace gas turbine engines. The study claims that controlled segmented YSZ (Yttria Stabilised Zirconia) plasma-sprayed coating technology has the potential to lower thermal spray coating costs by nearly 50%. Rather, the segmentation (cracks) in the coating prove beneficial for gas turbine engine designs used in aircrafts. Indeed, the new technology has been acknowledged as an inexpensive solution for the existing YSZ thermal barrier coatings developed by the APS (atmospheric plasma sprayed) technique and stands to be in a more accepting position to be commercialized sooner than anticipated. The new technology that may soon officially debut in thermal spray coating industry also seems to have an advantage over expensive techniques such as EB-PVD or SPS deposited coatings.
With the increasing adoption rate of thermal spray coating technologies, several contributors in thermal spray coating market are focusing on the development of innovative and advanced coating technologies incorporated with the benefits of less energy consumption, lesser downtime, improved productivity, high quality products, extended shelf life of products, and lower operating costs. Indeed, in the ensuing years, the growing demand for next-generation engines and high-quality components is slated to generate lucrative opportunities for giants in thermal spray coating industry, that would eventually impact the revenue generation of this business space.
Get sample copy of this research report @ https://www.decresearch.com/request-sample/detail/1347
Glimpse of Table of Content (ToC)
Chapter 5 Thermal Spray Coating Market, By Process
5.1 Global thermal spray coating market share by process, 2016 & 2024
5.2 Combustion flame
5.2.1 Thermal spray coating market estimates and forecast from combustion flame, 2013 – 2024, (Kilo Tons) (USD Million)
5.2.2 Thermal spray coating market estimates and forecast from combustion flame by region, 2013-2024, (Kilo Tons) (USD Million)
5.2.3. Low velocity
5.2.3.1. Market estimates and forecast, 2013 - 2024
5.2.3.2. thermal spray coating market estimates and forecast, by region, 2013 – 2024
5.2.4. High velocity
5.2.4.1. Market estimates and forecast, 2013 - 2024
5.2.4.2. Market estimates and forecast, by region, 2013 – 2024
5.2.4.3. High velocity oxy-fuel spray (HVOF)
5.2.4.3.1. Market estimates and forecast, 2013 - 2024
5.2.4.3.2. thermal spray coating market estimates and forecast, by region, 2013 – 2024
5.2.4.4. High velocity air-fuel spray (HVAF)
5.2.4.4.1. Market estimates and forecast, 2013 - 2024
5.2.4.4.2. Market estimates and forecast, by region, 2013 – 2024
5.2.4.5. High-volume low-pressure spray (HVLP)
5.2.4.5.1. Market estimates and forecast, 2013 - 2024
5.2.4.5.2. Market estimates and forecast, by region, 2013 – 2024
5.2.5. Detonation
5.2.5.1. Market estimates and forecast, 2013 - 2024
5.2.5.2. Market estimates and forecast, by region, 2013 – 2024
5.3 Electrical energy
5.3.1 Thermal spray coating market estimates and forecast from electrical energy, 2013 – 2024, (Kilo Tons) (USD Million)
5.3.2 Thermal spray coating market estimates and forecast from electrical energy by region, 2013-2024, (Kilo Tons) (USD Million)
5.3.3. Two-wire electric arc spraying
5.3.3.1. Market estimates and forecast, 2013 - 2024
5.3.3.2. Market estimates and forecast, by region, 2013 – 2024
5.3.4. Plasma spraying
5.3.4.1. thermal spray coating market estimates and forecast, 2013 - 2024
5.3.4.2. Market estimates and forecast, by region, 2013 – 2024
5.3.5. Cold spray
5.3.5.1. Market estimates and forecast, 2013 - 2024
5.3.5.2. Market estimates and forecast, by region, 2013 – 2024
Browse Related Report, May You Also Like:
https://www.marketwatch.com/press-release/key-automotive-applications-to-outline-thermal-spray-coating-market-trends-2020-03-09
https://www.marketwatch.com/press-release/petroleum-dyes-market-is-set-to-grow-at-a-healthy-cagr-up-to-2025-2020-03-11
https://www.marketwatch.com/press-release/sodium-metasilicate-pentahydrate-market-will-be-valued-at-usd-875-million-by-2025-2020-03-11