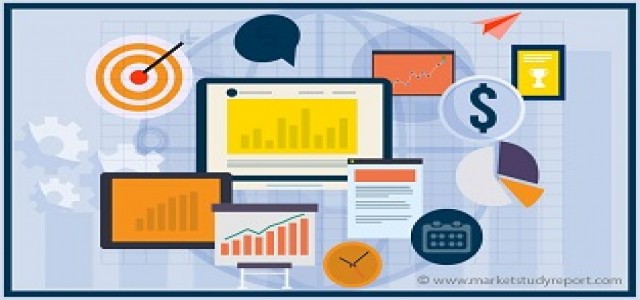 Market Study Report recently introduced new title on "2017-2024 Global Endpoint security market Report" from its database. The report provides study with in-depth overview, describing about the Product, Industry Scope and elaborates market outlook and status to 2024.

Some of the key features of typical endpoint protection solutions include vulnerability assessment, memory protection, application control and application sandboxing, file and full-disk encryption, endpoint Data Loss Prevention (DLP), and behavioral monitoring of application codes. These features are typically managed centrally and ideally integrated by shared policies. Endpoint security systems detect known vulnerabilities in the endpoints typically in common applications such as email clients, web browsers, and operating systems. Through the assessment, they notify system administrators about security issues to be addressed to secure the endpoints. Consolidating multiple endpoint technologies in one integrated solution is a growing trend in the endpoint protection industry. It helps in eliminating network security gaps, reducing the costs and complexities associated with deploying and managing multiple endpoint protection solutions, and increasing the endpoint system performance.
Request a sample of this premium report at: https://www.marketstudyreport.com/request-a-sample/980147/
Endpoint security market is projected to surpass USD 7.5 billion by 2024. A Network endpoint is a device where communications originate and where they are received. Endpoint security refers to the framework for securing various endpoints on a network that are typically addressed as end-user devices and include mobile devices, laptops, desktop PCs along with hardware such as servers in data centers. Endpoints are considered to be the weakest links in network security; hence, securing them plays a critical role in effectively strengthening the overall network.
The competition in the endpoint security market is primarily characterized by constant product innovation initiatives by companies to strengthen the endpoint protection against rapidly evolving types of malware. As thousands of new pieces of malware are created by attackers each day, the companies providing antivirus/antimalware solutions constantly update their detection tools with the latest security patches. Some of the key players operating in the endpoint protection market are, F-Secure, Webroot, Sophos, Ahnlab, IBM, Symantec, Bitdefender, Cisco, McAfee, ESET Microsoft, Kaspersky Lab, VIPRE, Trend Micro, Panda Security, and Comodo.
With consistently increasing stealthy, targeted, financially-motivated attacks aimed at exploiting vulnerabilities in endpoint devices, enterprises have become highly aware about employing a multilayered, seamless approach for endpoint protection. Signature-based antivirus and anti-spyware protection measures, which are traditionally used by enterprises are not sufficient to deal with constantly evolving cyber-threats today. Hence, the demand for advanced endpoint security solutions is consistently increasing among enterprise and government organizations.
The growing popularity of the BYOD trend in organizations around the world is also majorly contributing to the increased threat to enterprise networks for endpoint attacks. Tablets and smartphones have different capabilities, management interfaces, and operating systems. Hence, enabling centralized and consolidated network visibility is of utmost importance in BYOD environments.
Request a discount on standard prices of this premium report at: https://www.marketstudyreport.com/check-for-discount/980147/
North America dominated the endpoint protection market in 2016 and is projected to maintain the dominance throughout the forecast period, primarily due to large-scale deployment of malware protection solutions for strengthening network security of government and corporate IT networks. In February 2018, the U.S. Director of National Intelligence revealed that the United States? cybersecurity in both the public and private sectors is at a continual risk and the country should expect cyber attacks from various state and non-state actors. Such consistent cyber threats are leading to increased deployment of endpoint protection solutions across the country.
Asia Pacific endpoint protection market is projected to exhibit the fastest growth between 2017 and 2024. With the major focus on the digitization of economy in emerging countries including India and exploding penetration of smartphones and tablets and improving internet connectivity, the risk of malware attacks is being increasingly recognized in the region. Consequently, the adoption of endpoint security solutions in the region is expected to accelerate swiftly during the forecast timeline.
Complete report for 2017-2024 on Endpoint Security market is now available at https://www.marketstudyreport.com/reports/endpoint-security-market
Related Report:
Endpoint Security Market Size, 2017 Market Research Report
Endpoint Security Market research report is added by Market Study report by covering all major market aspects. The report also touches the key scenarios like top players, competition, types, applications, regions, recent developments and future market predictions.
https://www.marketstudyreport.com/reports/endpoint-security-market/?utm_source=RR&utm_medium=DC
About Us:

Marketstudyreport.com allows you to manage and control all corporate research purchases to consolidate billing and vendor management. You can eliminate duplicate purchases and customize your content and license management.

Contact Us:

Market Study Report

4 North Main Street,

Selbyville, Delaware 19975

USA

Phone: 1-302-273-0910

US Toll Free: 1-866-764-2150

Email: [email protected]

Website: www.marketstudyreport.com

Blog: www.marketstudyreport.com/blog