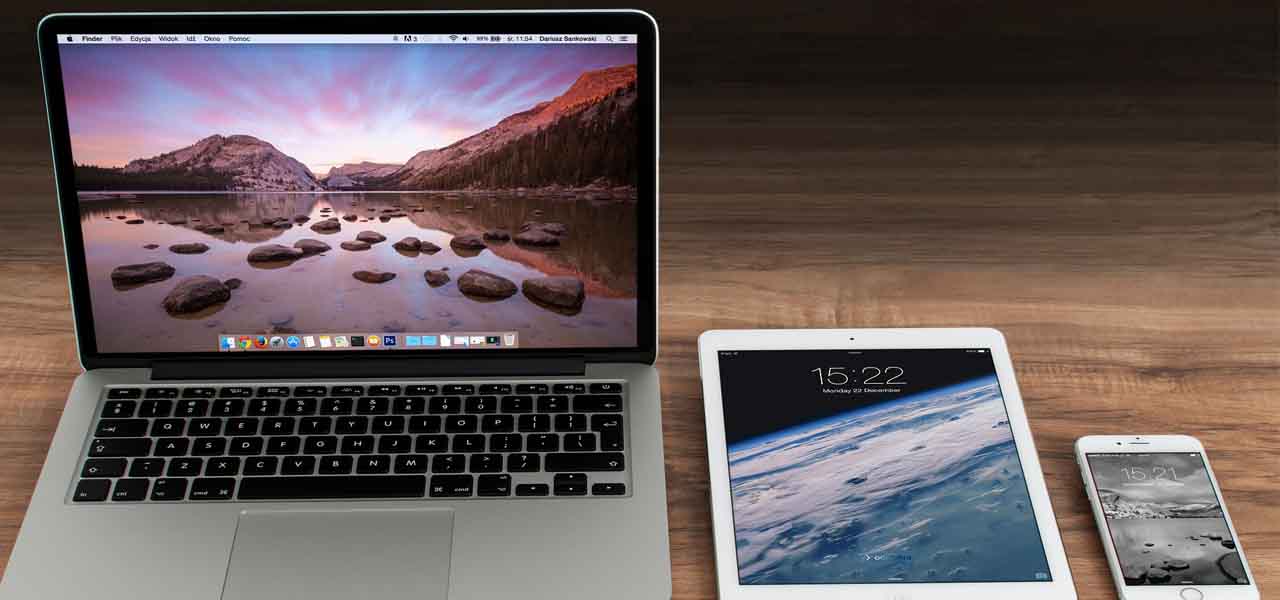 The escalating profitability quotient of smart baggage industry can be essentially credited to the advent of IoT and other connected technologies. With consumers getting more tech-savvy than ever, and the robust rise in the percentage of air travel, the demand for technologically advanced luggage is on a rapid incline. In a bid to equip luggage with smart features for attracting a wider consumer base, companies have been stringently focusing on improvising two key features - advanced locking system and traceability. Citing an instance, Raden, one of the many popular names in smart baggage industry, develops bags with an in-built charger, integrated scale, and place awareness technology. A sleek companion application facility has also been provided to end-users through which they can track their luggage and obtain the essential details regarding their travel. Raden's introduction of the smart product underlines its mission of changing the future of travel, which has now become the catchphrase for every company wanting to garner a stake in smart baggage market.
Smart luggage industry has been witnessing a paradigm shift in recent times, subject to the rapid integration of automated locking & tracking technology and increased smartphone connectivity in regular baggage. For instance, the second generation of the smart baggage line introduced by Bluesmart, a key player across smart baggage industry, features the series 2 technology that combines the carry-on functions of smartphone controlled locking & tracking system with the GPS and Bluetooth tools. This novel integration is expected to assist travel authorities track bags with renewed convenience. Given the extensive proliferation of IoT, it is anticipated that incorporation of smart technology with artificial intelligence is likely to provide consumers with an exceptional, safe, and comfortable travel experience, inherently propelling smart baggage industry trends.
The products manufactured by smart luggage market players are embedded with fingerprint locking systems, proximity sensors, GPS tracking, and weight notifications, pertaining to consumer demand and convenience. On similar grounds, most of the airlines across the globe have now installed connected technologies to ease out the baggage claim process that would restore consumer trust in contemporary technologies, which would, by extension, serve to testify that smart baggage market will register a lucrative growth graph in the next few years.
Smart baggage market growth | The impact of alliances between telecom & technology firms
The impact of lucrative partnerships between major corporations in the technology landscape has indeed been profound in smart baggage industry in recent times. A barrage of factors including baggage mishandling, rise in luggage thefts, and increased security threats have prompted smart baggage market firms to join forces with leading tech conglomerates for developing exclusive, contemporary smart baggage for the tech-savvy consumer base. TUMI Incorporation, for instance, a leading suitcase and travel bag manufacturer in U.S. smart luggage industry, collaborated with AT& T Incorporation, a U.S. based provider of IoT services, and LugTrack, a U.S. based technology firm, to develop the TUMI global locator, a new wireless tracking instrument that provides tourists with information pertaining to the whereabouts of their baggage.
The driving force behind the TUMI global locator can be attributed to the fact that in 2016, over 21 million bags were mishandled across the globe and nearly over 5 bags per 1000 passengers were either lost, misplaced, or stolen. Incidences such as the aforementioned have empowered smart baggage market players to launch novel technologies that would aid airport authorities to effectively track stolen or misplaced luggage. Inked with the goal of providing consumers with an effective methodology for luggage traceability, such collaborations are indeed deemed to have a sizable impact on smart baggage industry.
Smart baggage industry expansion | The impact of connectivity technology
In an era enslaved by mechanization, the influence of connected technology on smart baggage market is most certainly unfathomable. The proliferation of high-grade technologies in the product manufacturing process has indeed led to the development of high quality, comfortable luggage that has enhanced consumer travelling experience to a rather considerable extent. RFID technology, for example, is being deployed excessively across smart luggage market, given its nearly flawless mechanism for tracking luggage at the airports.
Similarly, sensor technology has found extensive applications across smart baggage industry as well. The ability of sensors to detect lost or misplaced baggage and their low maintenance costs are two pivotal factors that are anticipated to augment their demand in the mainstream market. With a plethora of IoT trends ruling the tech cosmos, sensor technology is expected to garner commendable popularity across smart baggage market.
Smart baggage market share | How the demand for real-time tracking will influence the business landscape
The rising frequency of baggage misplacements by airline staff is expected to escalate the demand for real time tracking systems, which would have a sizable influence on smart baggage industry. The rising cases of luggage thefts, lost luggage, and security lapses have prompted consumers to invest in smart baggage equipped with sensors that incorporate proximity alerting functions. In addition, it is notable to mention that smart baggage market has also been witnessing rapidly surging sales of products equipped with remote locking and proximity alerting capabilities.
Smart baggage market | The impact of ongoing contemporary trends on industry growth
A unique precedent that highlights a change in the strategy deployment of smart luggage industry firms is the crowdfunding campaign undertaken by Bluesmart. In 2013, this company, through its Indiegogo campaign had raised funds over USD 1.36 million to bring forth the concept of integrating luggage with GPS, remote locking system, and a mobile device charging battery technology into the business fraternity.
Utilizing lightweight baggage is another trend prevalent in smart baggage industry, owing to the fact that lighter bags have a higher capacity limit and the ability to accommodate more possessions. In fact, the lightest bag across the smart baggage industry has been observed to weigh lesser than 4.4 pounds. Considering this margin, many reputed firms across the smart baggage market have been working on the creation of cabin-sized bags weighing lesser than 2.9 pounds. Another component that companies have been striving to automate are baggage wheels, given that they play a vital role in protecting the baggage from shocks (these wheels generally act as shock absorbers). Companies such as Samsonite International S.A., in fact, manufacture wheels equipped with 50 to 60 components that adjust their functioning according to weather and temperature changes.
With the advent of digitization, tourists have depicted renewed interest in online bookings as opposed to agency bookings. On these grounds, participants across the smart baggage industry have commenced the development of innovative technologies that incorporate the convenience of online booking for travelers. For instance, Horizn Studios, a Germany smart baggage market giant, has manufactured a smart cabin trolley incorporating a travel assistant that functions as a travel guide & booking assistance service. The tool also assists consumers to interact with the travel industry professionals via email or SMS, and has garnered commendable popularity in smart luggage industry.
Besides the established tech players, technology startups have also been attempting to penetrate smart baggage market by means of introducing novel products equipped with multi-functional features. Modobag for example, a leading manufacturer of connected baggage, has manufactured a motorized suitcase that rides across the airport. Again, Digipas Technologies Incorporation, a key manufacturer of digital levelling tools and IoT enabled smart locking equipment, has introduced the smart baggage locking system, the first of its kind, referred as eGeeTouch, a perfect alternative for the traditional key baggage locking system. With near field communication enabled smartphones, tourists can now lock their baggage without the hassle to remember the combination codes. eGeeTouch is thus, likely to garner commendable popularity across smart baggage market.
The profitability landscape of smart baggage industry is slightly constrained on the grounds of certain factors such as escalating tool costs and a lack of knowledge regarding their deployment. It has also been observed that most of the airports across the globe have been facing major connectivity issues, which is another vital restraint that may adversely impact the industry growth. Smart baggage market expansion, as per analysts has also been facing challenges along the lines of securing personal information and maintaining the privacy of consumer data. Luggage manufacturing firms have been attempting to combat these challenges in the most optimized and cost-efficient manner possible, which would suitably impel smart baggage industry revenue in the ensuing years.
The commercialization scope of smart luggage market is likely to observe an appreciable ascension in the forthcoming years, notwithstanding the constraints. It has been observed that numerous efforts are being undertaken by the biggies partaking in smart baggage industry share to usher in a slew of contemporary technologies to be incorporated in luggage. With the rapid upsurge in air travel, increasing consumer disposable incomes, and their changing preferences with regards to travel standards and etiquette, it is certain that smart baggage industry is set to chart out a commendable growth over the years ahead, with a revenue estimation of over USD 2 billion by 2024.
Global Market Insights, Inc. has a report titled "Smart Luggage Market Size By Technology (Connectivity [Wi-Fi, Bluetooth, GPS, RFID], Sensors, SIM Cards, USB Charging), By Application (Real-Time Tracking, Proximity Sensors, Remote Locking, Digital Scal4ing), Industry Analysis Report, Regional Outlook (U.S., Canada, UK, Germany, France, Italy, Russia, China, India, Japan, Australia, Brazil, Mexico), Growth Potential, Price Trends, Competitive Market Share & Forecast, 2017 – 2024" available at
https://www.gminsights.com/industry-analysis/smart-luggage-market