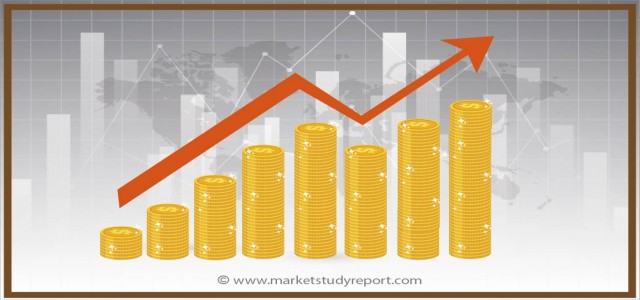 Based on the resin used, the Sports composites market is divided into: epoxy, polyamide, polyurethane (PU), polypropylene (PP) and others such as thermoplastic (TP), polyethylene terephthalate (PET), etc. As per the type of fibre used, the sports composites market is classified as: carbon fiber, glass fibre, boron fibre others including: silicon carbide, carbide, acrylic, spandex, aramid, man-made fibres, etc. According to the application the segmentation is observed as: golf shafts, hockey stick, rackets, bicycle frames, helmets, winter sports (skis, ski poles, snowboards, ski boots), water sports (paddles, windsurfing masts, kayaks) and other applications like (inline skates, hover boards, archery bows, harness racing, knee braces, racing car steering wheels, sports bike wheels, etc.
Request for table of contents of this report @ https://www.gminsights.com/request-toc/upcoming/2356
Carbon fibre usage in sports equipment offer a controlled performance to the golfers, riders, skiers and other sportspersons. The boron fibre imparts good compressive properties and it is used as a raw material in the production of golf rods. Fibber glass is highly preferred in manufacture of kayaks. Yet, the sports composites market is probable to face the challenge of higher prices of advanced fibre materials as compared to metals in the forecast period. Also, any irregularity in the supply of raw materials would fluctuate the production rates.

In recent years, the developed North American and European countries have used their advantages in the field of materials and engineering technologies to the vast extents. North America with highest production capacity of carbon fiber is likely to be the most demanding region for the sports composites industry by 2024. Asia Pacific will be the fastest growing region in the sports composites market by 2024. The sports industry in India and China hold huge business potential, particularly in the fields of sponsorship, marketing, goods or apparel exports. Indian television sports viewership grew 30% in the year 2015 over the year 2014. The Indian sports industry was about USD 713 million in 2015 and bears huge growth aspects. The rising Indian sports industry coupled with increasing sports viewership will in turn propel the Asia Pacific sports composites market over the forecast period.
Global Sports Composites Market size is estimated to rise at a significant CAGR in the coming years. The growth will be particularly attributed to the persistent need for continual improvement in sports equipment performance in the sports industry.

Increasing demand for durable materials for manufacturing golf shafts, rackets, skis and other sporting goods is likely to drive the sports composites market size over the forecast period.
Browse Complete Summary of this report @ https://www.gminsights.com/industry-analysis/sports-composites-market
Composites have been primarily used in various industries including sports & recreation, aerospace, architecture, automotive, energy, marine, pipe & tank, transportation, etc. However, sports industry has been the primary sports composites market adopting the innovations in composite materials. Rising government investment to strengthen the sports profile of their respective countries will also help attain promising gains to the sports composites market size in the next few years.

As compared to traditional materials, the fibre composites are capable of meeting diverse design requirements and feature significant weight reduction, high strength-to-weight ratio and larger degrees of freedom of design.
Strength and weight minimisation are prime concerns for the high-performance sporting components manufacturers. As their Sports Composites Market are required to endure the toughest impacts and most demanding environments.
Composites perform fine against fatigue and are unaffected to environmental factors such as temperature fluctuations, U.V. damage, chemical or moisture exposure. These materials are used for their unique properties such as low moisture absorption, good tactile properties, perspiration outside of the body, thermal insulation.
The main applications of these materials are in sportswear with functions including temperature control, water repellence, breathability, moisture management and ease of maintenance and transportation. The most preferred methods involved in sports composites production are spread tow technology, tape weaving technology and oblique fabric technology.
Make an inquiry for purchasing this report @ https://www.gminsights.com/inquiry-before-buying/2356
The alternatives to composites have been wood, steel, metals such as iron, aluminium, etc. The anisotropic nature of wood resulted in low resistance and the variation in properties and high moisture absorption provided various deformations. In case of aluminium, even small stresses could cause great fatigue. Composites can be up to 70% lighter compared to cast steel, whose single cubic foot weighs about 490 pounds.
Carbon fibres are 70% lighter, 5 times stronger than steel and are 40% lighter than aluminium. Owing to the aforementioned factors, composites have been the most preferred materials in sports industry. The anisotropy of composites allowed the inclusion of greater resistance in applications where it is very necessary, like skis and protective gear. Carbon fibres have been contributing to the highest preference amongst the other composites materials such as boron, titanium, ceramics, glass, and other composite alloys.